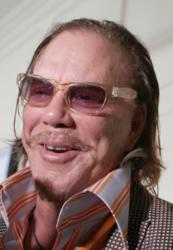 Steven Seagal looks like a regurgitated version of his former self
Los Angeles, CA (PRWEB) March 22, 2013
Mickey Rourke recently rose to the top of the Ranker's "Celebrities Who Have Aged the Worst" list, a crowd-sourced list on the consumer opinions website, Ranker.com. Rourke barely beat out former action star Val Kilmer (#2) for male celebrity who has aged the worst, while the first female celebrity, Bridgette Bardot, comes in at number 5.
The rest of the Top 10 Celebrities Who Look Worse for Wear is as follows:
1) Mickey Rourke
2) Val Kilmer
3) Keith Richards
4) Bruce Jenner
5) Brigette Bardot
6) Nick Nolte
7) Pamela Anderson
8) Marlon Brando
9) Courtney Love
10) Ozzy Osbourne
Celebrity blogger Danielle Dauenhauer was surprised at the celebrities in the Top 10 noting that "Steven Seagal looks like a regurgitated version of his former self and he's not even in the Top 20". Asked if she agreed with the rest of the rankings, Dauenhauer said "I would have had Val Kilmer in the top spot".
See the full list of Celebrities Who Have Aged the Worst, as well as 1000's of other Celebrity Lists at Ranker.com.
Ranker.com is the premier crowd-sourced platform for consumer rankings. Consumers visit Ranker.com more than seven million times a month to view, rank and vote on broad, opinion-based questions across a wide range of topics including food, sports, travel, entertainment, cars and many others. The Ranker.com results are pure, unbiased and based on semantic algorithms that assign values based on mean numbers and ranker behavior. For more information, visit Ranker.com.