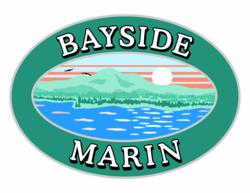 SAN RAFAEL, Calif. (PRWEB) March 26, 2013
Bayside Marin, a premier residential chemical dependency and dual diagnosis treatment center with properties in San Rafael and San Francisco, has announced an expansion of services with a new six-bed detoxification house set to open on April 1. The facility's new detox house offers the highest quality clinical care from a 24-hour nursing staff and onsite counselors to address the specific needs of individuals seeking to overcome their drug and alcohol addictions.
"The new detox house was designed especially for patients who demand high-quality treatment with privacy and exclusivity," said Bayside Marin Executive Director Joseph Tinervin, MSW.
Bayside Marin is known for its evidence-based addiction treatment services, and offers additional high-quality amenities such as acupuncture, therapeutic massage, gourmet chefs, and yoga. The facility is set on a gated estate for patients seeking an ultra-private sanctuary in which to heal.
"Bayside Marin has an outstanding reputation for providing guests with cutting-edge addiction treatment within a luxurious living environment," said Tinervin. "The services in our new detox house will be no exception."
Bayside Marin's cutting-edge treatment includes a skilled clinical team of addiction treatment specialists who provide individualized care. The detox house is staffed by 24-hour-a-day nursing services, an internal medicine specialist and a board certified psychiatrist. The new house allows for patient detoxification from any substance, in addition to Bayside's ability to assess and treat dual diagnoses and chronic pain patients.
Clients admitting to the new detox house may be starting their journey for a full 30 to 60 day treatment episode in Bayside Marin's residential program. Others may be admitting into the detox program in order to meet eligibility for an Intensive Outpatient Program (IOP).
"We believe that suffering unnecessary symptoms of withdrawal hinders the recovery process," said Tinervin. "Our goal is to provide patients with a safe and comfortable detoxification experience so that they can achieve this important first step to lifelong recovery."
Bayside Marin is an accredited chemical dependency and dual diagnosis treatment program that now offers detoxification, residential and outpatient services. Bayside offers a world-class, peaceful, private environment with a blend of traditional, evidence-based, and alternative therapies, preparing clients for life-long recovery. For more information, visit http://www.baysidemarin.com.
Bayside Marin is a member of CRC Health Group, the most comprehensive network of specialized behavioral care services in the nation. CRC offers the largest array of personalized treatment options, allowing individuals, families and professionals to choose the most appropriate treatment setting for their behavioral, addiction, weight management and therapeutic education needs. CRC is committed to making its services widely and easily available, while maintaining a passion for delivering advanced treatment. Since 1995, CRC has been helping individuals and families reclaim and enrich their lives.