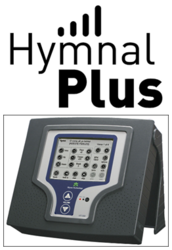 "We are very pleased with the continued growth of Hymnal Technology within the United States church music community," said Alan Kempster, director of Hymnal Technology
United Kingdom (PRWEB) March 22, 2013
Hymnal Technology continues to establish itself in the US worship music market, by joining the Hymn Society of the United States and Canada – the largest church music organization in North America. Hymnal Technology has been providing churches in Europe with hymn players for years. Now, with the growing demand for this type of technology in the US, Hymnal Technology is quickly becoming one of the leading resources for hymnal music, for small and large churches alike.
"We are very pleased with the continued growth of Hymnal Technology within the United States church music community," said Alan Kempster, director of Hymnal Technology. "Our technology offers a completely revised repertoire for the US, and by joining the Hymn Society, we hope to further establish ourselves as a go-to resource for churches for all of their hymnal needs."
The Hymn Society is devoted solely to the development and promotion of congregational song.
People of all denominations, races and cultures benefit from the annual conferences and workshops sponsored by the Hymn Society. Hymn Society members are increasingly aware of the need to promote the appreciation and use of hymns in worshipping communities. The Hymn Society has something to offer everyone who engages in the process of determining what and how a congregation will sing.
The best-selling church music player offered by Hymn Technology in the US is the Hymnal Plus HT-300US. This hymnal player takes music accompaniment for worship to a whole new level. The machine comes pre-loaded with 2735 songs, comprising traditional hymns and modern worship songs, plus music for weddings and funerals. Users can also add additional church music to the repertoire and play their own MIDI and MP3 music files through the Hymnal Plus player.
For additional information about Hymn Technology, visit http://www.hymnalplus.com/.
About Hymn Technology:
Hymn Technology Ltd, established in 1995 to distribute imported products into the UK worship music market, began to develop the Hymnal Plus when it saw the opportunity for a device that could provide churches with a large repertoire, great functionality and sound quality, which was completely upgradeable, portable and easy to use. Directors Martin Phelps and Alan Kempster, who between them had amassed over 50 years experience in the organ industry, saw the huge potential for a unit that could accompany congregational singing in the absence of either musicians or instruments.