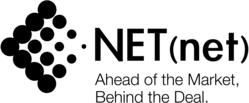 From now until May 31, 2013 (Oracle's fiscal year-end), NET(net) is offering no risk assessments of your Oracle deployment to help you quantify and prioritize your savings opportunities. Contact us today.
Holland, MI (PRWEB) March 26, 2013
NET(net), Inc., the world's leading provider of comprehensive IT Investment Optimization Services, has announced the acquisition of Oracle Optimization, a leading vendor-independent provider of Oracle configuration and cost optimization services, with deep domain expertise in infrastructure optimization, Oracle software licensing optimization, and Oracle software audit defense / compliance remediation.
For 10 years, NET(net) has been widely regarded as the industry leader in Oracle agreement, investment, and relationship optimization services. Through this acquisition, NET(net) adds significant infrastructure optimization expertise to better enable clients to cost optimize Oracle deployments through a variety of sophisticated methods including leveraging the right infrastructural assets, configuring improved Oracle licensing options, and leveraging advanced virtualization techniques among others. Eric Guyer, who was the owner of Oracle Optimization comes over to NET(net) as its Vice President of Value Creation, and heads up this practice area.
Mr. Guyer says, "Joining NET(net) was a natural progression of two industry forces aligning to create more value for clients in the combined entity. Through the combination of our intellectual properties, we are the clear global leader when it comes to helping clients unravel the costly side-effects of complex, sub-optimized Oracle deployments, which unfortunately, due to a variety of circumstances, is often the case."
NET(net) Founder, Owner, and Chief Services Architect Steven Zolman says, "Combining strengths with Oracle Optimization is a big win for our collective clients, as the gained expertise in infrastructure optimization, advanced Oracle licensing knowledge, and use of virtualization technologies and other cost mitigation techniques to cost optimize Oracle deployments, gives us even more sophisticated ways to help our clients save even more money. I encourage all our clients to let us take another look at your Oracle deployments, as it's highly likely there are latent opportunities we can help you monetize this spring."
NET(net) CEO Kellsey Le says, "It is widely known in the industry that when it comes to Oracle, it is extremely difficult to effectively manage down costs, even in situations where cost reductions are highly justified. Clients often describe Oracle's licensing rules as rigid, and its policies regarding asset management highly punitive in nature. As a result, our clients often refer to Oracle as one of the most difficult suppliers with which to do business. The acquisition of Oracle Optimization adds significant expertise to an already stellar team of professionals who crack this shrouded code every day, and the force multiplier of this expertise in our combined team is already helping our clients achieve more value."
In 96% of the 506 cases we studied over a 3-year period from January, 2010 – December 2012, there were opportunities to improve the Oracle agreement, investment, relationship, and/or deployment. As a result, we suggest you do not sign a new deal or renew your existing agreement with Oracle without talking to us about how we may be able to help you save big. From now until May 31, 2013 (Oracle's fiscal year-end), we are offering no risk assessments of your Oracle deployment to help you quantify and prioritize your savings opportunities.
About NET(net)
Celebrating more than 10 years, NET(net) is the world's leading IT Investment Optimization firm, helping clients Find, Get and Keep more economic and strategic value in their IT Agreements, Investments and Relationships. With over 1,500 clients around the world in nearly all industries and geographies, and with the experience of over 15,000 field engagements with over 300 technology suppliers in XaaS, Cloud, Hardware, Software, Services, Healthcare, Outsourcing, Infrastructure, Telecommunications, and other areas of IT spend, we have helped clients capture incremental value in excess of $100 billion since 2002. NET(net) has the expertise you need, the experience you want, and the performance you demand. Contact your NET(net) representative, email us today at info@netnetweb.com, visit us online at http://www.netnetweb.com, or call us at +1-866-2-NET-net to see if we can help you capture more value.