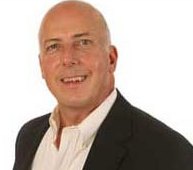 Minneapolis, MN (PRWEB) March 22, 2013
The Honorable Brian R. Marinotti, Judge for the Superior Court of New Jersey, Bergen County, has appointed David Szerlag, of Counsel attorney for PritzkerOlsen law firm, to the Plaintiff Steering Committee Science Subcommittee for Multi-County Litigation (MCL) for Stryker Rejuvenate and ABG II hip implant litigation. Szerlag was recommended for this position based on his prior experience in similar leadership positions and the Stryker hip lawsuits he has filed on behalf of patients*.
"Being appointed to the Science Subcommittee is an honor," said Szerlag. "I will have the opportunity to use my experience to serve my clients and all plaintiffs in this litigation."
As a member of the Plaintiff Steering Committee Science Subcommittee, Szerlag will provide leadership for the gathering and analyzing of scientific and medical evidence supporting claims for compensation for injuries arising from Stryker Rejuvenate and ABG II hip implants. He and the others on the Science Subcommittee will be developing and working with expert engineers, orthopedic surgeons, medical device developers as well as FDA experts.
Szerlag, along with attorneys Fred Pritzker, Brendan Flaherty and Kelly McNabb, of PritzkerOlsen, has filed several lawsuits on behalf of Stryker Rejuvenate and ABG II patients in several states who have experienced pain, necrosis (permanent tissue and bone damage) and hip replacement failure. Many of Szerlag's clients have had or will be having revision surgery to remove and replace the Rejuvenate or ABG II parts.
Howmedica Osteonics Corporation, dba Stryker Orthopaedics, Inc. (Stryker) is the defendant in the MCL litigation: In Re: Rejuvenate Hip Stem and ABG II Modular Hip Stem Litigation, Superior Court of New Jersey, Bergen County, No.296. The MCL is not a class action lawsuit, but a process for centralizing and coordinating management for purposes of avoiding duplication of pretrial procedures and to prevent conflicts. The lawsuits filed by Szerlag maintain their own identity, and his clients will each have an opportunity to either settle their cases or take them to trial. The order establishing the MCL specifically states that that the MCL does not consolidate the many lawsuits filed by patients and that each action will retain its own docket number.
According to the lawsuits filed by Szerlag and PritzkerOlsen in the Superior Court of New Jersey, Bergen County, the Stryker Rejuvenate and ABG II products failed at the junction between the neck and stem due to corrosion and fretting. It was for this very reason that, in July of 2012, Stryker recalled Rejuvenate and ABG II modular-neck and stem components.
Szerlag and PritzkeOlsen have clients who had hip replacement surgery at the following hospitals and areas: St. Cloud Hospital in St. Cloud, MN, Stearns County; Immanuel-St. Joseph's in Mankato, MN; Sacred Heart Hospital in Eau Claire, WI; New England Baptist Hospital and Newton-Wellesley in the Boston, MA; as well as clients from Illinois, Arizona, Florida and Connecticut.
PritzkerOlsen, P.A. is a Minnesota law firm that represents clients nationwide in product liability cases. Attorneys at the firm have won millions for their clients, including over $40,000,000 for clients injured by another unsafe medical product. You can contact Attorney David Szerlag or another Stryker Rejuvenate and ABG II recall lawsuit lawyer on the law firm's Stryker Litigation Team at 1-888-377-8900 (toll free) or via the firm's website, http://www.pritzkerlaw.com. Szerlag is of counsel for PritzkerOlsen, which has offices at 45 South Seventh Street, Suite 2950, Minneapolis, MN 55402.
*Superior Court of New Jersey, Bergen County, Clients v. Howmedica Osteonics Corporation, dba, Stryker, Docket Numbers L-8483-12, 8492-12, 8488-12, 8502-12 and 8497-12.