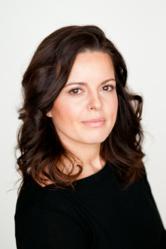 "All our tattoos are made from all natural, food-grade vegetable dyes"
Denver, Colorado (PRWEB) March 26, 2013
AMEX Open Forum, a wealth of resources for business owners - videos, articles, blogs, podcasts, and expert advice to boost your business, sponsored by American Express OPEN, has featured the founder of Poppy Drops, Shelly Coffman, as a "Game-Changer" in today's business market.
Many parents can relate to the dilemma of whether to pierce their daughter's ears. Shelly Coffman, the Colorado based entrepreneur, was inspired by this very dilemma to create Poppy Drops. Her daughter started asking to get her ears pierced when she was just three years old, but Shelly felt she was too young to take such a permanent step. She tried stickers and magnets, but nothing stayed put or seemed safe for little lobes. Instead, she started looking for alternatives in everyday life and discovered that she could cut out little sections of her son's larger temporary tattoos and apply them to her daughter's ears. Voila! Pierce-free earrings that actually stayed on.
Why AMEX named her a Game Changer: Though permanent tattoos have long been considered art by those who specialize in it, temporary tattoos have not been given the same respect. But with Poppy Drops, "each tattoo is thoughtfully and carefully designed by top-notch artists and is manufactured responsibly here in the USA," Coffman says. In addition to the detailed feminine designs, Coffman says Poppy Drops tattoos are made from gentle ingredients. "All our tattoos are made from all-natural food-grade vegetable dyes making them completely safe and worry-free for any age."
Temporary tattoo earrings mimic the look of piercing, but without the pain, permanence or risk of infection. For kids, the designs are perfect. Poppy Drops tattoo earrings are fun, fresh and filled with personality (they work on skin and fingernails, too). If your kids are curious about piercings but they're not ready for the needle, try Poppy Drops. It's an easy, worry-free way to let kids express themselves.
About Poppy Drops: Poppy Drops is a company founded on the premise of bringing simplicity to modern families. Each product developed and manufactured by Poppy Drops is done so thoughtfully and responsibly here in the United States. Modern families encounter daily stressors and challenges and we strive to bring practical and fun solutions to everyday life so parents and kids can focus on what's really important. Poppy Drops has received accolades for it's innovative products and designs and is quickly becoming the sought after brand within the children's and gift retail markets. For more information, visit http://www.PoppyDrops.com.