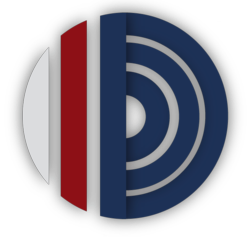 Philatron's Quality Statement, at Philatron Wire and Cable, Quality is everyone's Responsibility. from our Receptionist to our CEO, and all positions in between.
Santa Fe Springs, CA (PRWEB) March 26, 2013
Philatron Wire and Cable takes the next giant step in partnership with the automotive industry, in particular for Electric Vehicles and Heavy Duty Trucking, by receiving the only standard recognized worldwide related to quality management with certification ISO/TS 16949. ISO is the international Organization for Standardization which is a global non-governmental standards-writing body. The accreditation approval was given by a third party registrar who audited the entire company and certified Philatron Wire and Cable as a business who has been rigorously audited to supply electrical wire and cable and design to the automotive industry.
The automotive industry is named one of the most challenging to work with as it operates under extreme pressures, especially timeliness. As many experts from the industry have stated, "you are only as good as your supplier so having this certification speaks volumes for your dependability of that supplier". The eight quality management principles are customer focus, leadership, involvement of people, process approach, system approach to management, continuous improvement program, fact based decision-making, mutually beneficial supplier relationships and fulfillment of customer specific requirements. In a concerted effort to improve quality and assure the integrity of suppliers to the industry, subscribers include BMW, Chrysler, Daimler, Fiat, Ford, General Motors, OSA, Renault and Volkswagen.
Philatron Wire and Embarked on the quality mission in the 90's with QS 9000. Since then, Philatron has remained certified upgrading and updating systems to the changing technology. Philatron Wire and Cable's quality statement, "Quality is Everybody's Responsibility" is held high throughout the company and the entire culture has buy in to American Quality, American Pride, American Made.
ABOUT PHILATRON WIRE AND CABLE:
Philatron is an award winning, family owned manufacturer of custom Electrical Wire and Cable. Philatron Wire and Cable is an industry leader that is dedicated to providing its customers with the best of premium products, value and excellent service. Philatron is unique in the industry - with over 39 years of service- operations include copper drawing, roping, cabling, extrusion, injection molding, coiling, and value added assembly. From scratch to finish, Philatron offers the fastest lead times, serves a vertical marketplace, and continues to grow and create American jobs and build careers. Philatron values and core competencies surround differentiated product lines, over 150 years of electrical engineering experience, and high business ethics.