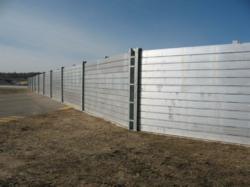 Flood Control America is the industry leader and a pioneer of removable flood barrier systems in the United States.
Sudbury, MA (PRWEB) March 23, 2013
"NOAA's National Weather Service does so much to promote flood safety, and Flood Safety Awareness Week is a shining example of that," said FCA spokesman Bryan Fryklund, CFM. "We're promoting this week on social media and our flood control blog to try to help get the word out about the importance of flood preparedness."
He said there is important information about how to save lives and property at http://www.nws.noaa.gov/floodsafety/floodsafe.shtml, including tips like receiving warnings of flooding from NOAA Weather Radio All Hazards, a nationwide network of radio stations broadcasting continuous weather and river information direct from nearby NWS offices, and visiting the NWS web page, which provides forecasts and warnings and identifies where flooding is occurring (http://www.noaawatch.gov/floods.php). It includes information on preparing a family emergency plan (http://www.redcross.org/prepare/disaster/flood), and tips like heading for higher ground as soon as a flood or flash flood warning is issued for your area (and staying there!), keeping curious children out of floodwaters, and if you come upon a flooded road while driving, turn around and go the other way (or if your car is stuck on a road with rapidly rising water, exit the car and head for higher ground – most cars can be swept away by less than 2 feet of water).
Founded in 1997, Flood Control America (FCA) is the industry leader and a pioneer of flood barrier systems in the United States (http://floodcontrolam.com/flood-wall-applications/perimeter-flood-wall/). FCA's flagship product is the Invisible Flood Control Wall™ (IFCW), a removable flood wall that is erected only in the event of a flood. With hundreds of installations from coast-to-coast – and proudly made in America – IFCW™ meets all U.S. Army Corps of Engineers design criteria for floodwalls and has been approved for use on Corps of Engineers projects.