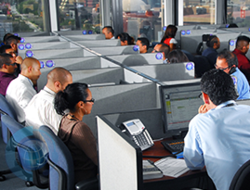 ""We have seen an increase in our business and see tremendous growth opportunity coming from existing customers and from other locations including the West Coast," said MRG President, Joe Prior
Tijuana, Baja California, Mexico (PRWEB) March 26, 2013
Mexico ranks as top destinations for doing business according to the annual "Doing Business Report" released for 2013 by the World Bank. Mexico improved 6 positions in the last two years according to World Bank findings, showing Mexico's nearshore location as formidable players in international business.
Shelter company programs offered by consulting and administrative service firms offer global corporations the protection with oversight in Mexico's pro-business environment. From reducing the number of times a company pays taxes from 6 times in 2012 over 27 times in 2011, to the elimination of the minimum $5,000 USD required to start a business, Mexico is coming out of the international business gates at full steam.
Key finding of the report showed Mexico is ranked 48 under the "ease of doing business category, surpassing all the BRIC countries including China (91), Brazil (130), and India (132). Over the last decade the United States saw a lot of call center and customer support services moved overseas to places such as India. With the recent report from the World Bank, one can expect call center services to be moved to nearshore locations such as Baja Californian northern border cities of Tijuana and Mexicali. Call center services are often handled under Shelter company programs and agreements offered by consulting firms in Mexico.
When leading electromechanical and cable assembly manufacturer, MRG (Manufacturing Resource Group) chose Co-Production International to provide shelter services for their new cable assembly facility in Mexico, the decision was quickly proven worthwhile.
""We have seen an increase in our business and see tremendous growth opportunity coming from existing customers and from other locations including the West Coast," said MRG President, Joe Prior, of the new operations.
Shelter companies allow international businesses to establish operations from call centers to manufacturing activities under a "shelter" of an existing Mexican corporation. Acting as a "department" of an existing Mexican corporation allows the accountability and oversight of having your own corporation, without having to invest the sizable capital needed in facilities, personnel and liabilities associated with them. In addition to shelter services, manufacturing activities in Mexico have been proactively supported by both federal and municipal agencies in an effort to show nearshoring benefits of producing close to the two large economies of the United States and Canada.
In a time where offshore destinations such as China are becoming less cost-effective, Mexico has continued to attract international corporations for ease & reduced cost of transport, highly skilled workforce, free trade agreements offering no-tariff trade, and closer cultural connection to North American businesses. The World Bank report assessed ten areas of business regulation affecting domestic firms for 185 economies that include; starting a business, dealing with construction permits, getting electricity, registering property, getting credit, protecting investors, paying taxes, trading across borders, enforcing contracts, and resolving insolvency. US companies are taking note of not only the nearshore benefits, but overall ease of doing business in Mexico with the World Bank's recent report.
--
Call Center Services International is an administrative services provider located in Baja California, Mexico, offering successful business expansion facilitation, Turnkey programs, day-to-day administrative duties, site selection, and the complete establishment of your high performance cost effective "nearshore" contact center in Baja California.
For more information visit http://www.bajacallcenters.com
World Bank. 2013. Doing Business 2013: Smarter Regulations for Small and Medium-Size Enterprises. Washington, DC: World Bank Group. DOI: 10.1596/978-0-8213-9615-5. License: Creative Commons Attribution CC BY 3.0