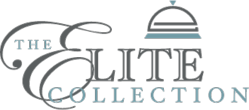 Phoeinx, Arizona (PRWEB) March 21, 2013
According to the US Department of Commerce, in 2012 travel to overseas markets totaled over 25.5 Million, which means over 2.9 Million LGBT Travelers departed the US for foreign destinations. Inbound traffic from foreign countries exceeded 2.4 Million estimated LGBT Travelers booking hotel rooms. The LGBT community travel dollars spent internationally easily exceeds $1Billion annually.
The LGBT marketplace is made up of savvy travelers and influencing them requires extensive experience, inspired insight, and detailed LGBT market knowledge. The Elite Collection of Hotels is a list of pedigree properties that have all achieved excellence as premier hospitality venues. Each of these properties has an understanding of the distinctive nature of the service requirements of today's LGBT community. By providing an unrivalled level of insight and direct access to the LGBT marketplace, membership in the The Elite Collection program will quickly become a key component of a hotels marketing plan.
While there are other LGBT travel sites nationally, TheEliteCollection.net steps outside the box. The site is elegantly appointed to influence the same markets others may serve, the elite traveler. More than that, TheEliteCollection.net is built to perform. The site is designed with a navigation methodology that serves the user by being both efficient and effective. The navigation is intuitive, the content is rich and current and all aspects of the site are secure. We offer not only direct access to the LGBT marketplace, but a community of ONLY 4 Star + properties, and an exceptional International Marketing Opportunity for the Travel & Tourism Industry, stated Edwin W. Leslie, CHA President & CEO of TheEliteCollection.net.
The Criteria for inclusion is not easy, its not as simple as a hotel saying "we want to participate", they have to show that they are truly dedicated to the LGBT community with a clear non-discrimination policy that includes sexual orientation; Philanthropic support of at least one LGBT organization or event in their market, demonstrated public support for LGBT equality; and much more. Hotels will also be rated for customer service by LGBT travelers on the site. LGBT travelers will search our site, find a hotel that they want to use, and book directly online. Our system will interface direct to the hotels reservation system, allowing for a seamless transaction.
The first of its kind to offer a number of options including advertising banners that are earned by a hotel with positive reviews, TheEliteCollection.net will fully launch on the web, handheld applications and more on May 1st, 2013 with over 1,500 hotels internationally participating. We expect to grow to over 3,000 hotels in the first 12 months. LGBT Travelers have a choice in where they spend their tourism dollars; TheElitecollection.net gives them and any consumer the ability to support those businesses that truly want to support them in return.
Everyone needs "Friends" and "Followers"! Using best-of-class email marketing and strategically placed Social Media postings, The Elite Collection will be online and open for discussion 24/7. With bi-weekly posts highlighting selected properties and travel specials, the conversation will certainly be lively as friends and followers alike share, re-post and comment on a property.

Bi-monthly Email Marketing to the trade and travel consortia educating and influencing the marketplace about your property • Flip-to social-media marketing on the booking engine allowing customers who book to receive an upgrade or restaurant credit for sharing their trip plans to their social media friends and followers • Selected priority placement available in the e-blasts and posts • Over 10,000 targeted tourism professionals • Multiple social media outlets to include not only Facebook, Twitter and Pinterest.
The Elite Collection of Hotels can work with your property to develop a strategy using traditional sales and marketing efforts. However, Elite brings a unique product-set to LGBT hospitality with its Collection Connection program, a tried and true methodology that partners your hotel with key local, regional and global LGBT community groups and programs that clearly show that your property welcomes and supports the LGBT community. This includes support of targeted LGBT organizations, participation in LGBT events, and support of LGBT publications.
Our clients understand that successful LGBT marketing is no accident. Like anything in the hospitality business there needs to be a positive ROI on all efforts. The LGBT marketplace is made up of savvy travelers and influencing them requires extensive experience, inspired insight, and detailed LGBT market knowledge.
Every 4 Star + hotel will want to be a part of TheEliteCollection.net. We want the best of the best, and those committed not just to 4 Star quality and serviced but those committed to Equality.
For more information on Edwin Leslie, TheEliteCollection.net or LGBT marketing concerns, please contact ELeslie(at)leslie-hospitality(dot)com or at 281-468-4230. Visit us online at http://www.theelitecollection.net