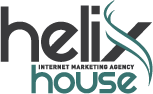 One of the things that makes search engine optimization type advertising so effective is that it is accessible 24 hours a day 7 days a week by those searching the Internet.
TEMPE, AZ (PRWEB) March 26, 2013
Helix House, a uniquely positioned Internet marketing agency that specializes in search engine optimization techniques headquartered in Arizona announces the posting of its latest video testimonial by its valued client, Hiland's Cigars. Situated in beautiful Scottsdale Arizona, Hiland's Cigars is an importer of high-end specialty cigars that has seen recent and substantial improvements in its online sales since it began working closely with Helix House in developing search engine optimization strategies. Understanding the importance of good search engine ranking, Hiland's Cigars became interested in the unique and innovative strategies offered by Helix House as a way to improve the company's website ranking online.
Helix House effectively assisted Hiland's Cigars in generating a noticeable increase in mail order sales and online sales through the careful implementation of tried and tested search engine optimization improvement strategies. In a revealing and stunningly honest video testimonial offered by Scott of Hiland's Cigars, there are several important points made with regard to choosing Helix House as your search engine optimization expert and why it makes such good sense. For example, Scott mentions in this friendly and informative video that Helix House assisted him in a variety of keyword strategies intended to improve search engine visibility online.
Scott of Hiland's Cigars goes on to explain that Helix House offers a wide range of reasonably priced services related to Internet marketing and search engine optimization. He further states in the video that Helix House provides excellent value for the cost of services rendered. With Internet marketing becoming the new normal in advertising it is more important today than ever before to work with a trusted and respected company that truly understands search engine optimization and Internet marketing. Helix House is one such company as this video and other testimonials clearly prove. In addition, the Helix House website defines in simple terms the importance of gaining top ranking in search engine results. The Helix House states the following in that regard:
"One of the things that makes search engine optimization type advertising so effective is that it is accessible 24 hours a day 7 days a week by those searching the Internet"
Helix House has won numerous awards throughout the community and across the Internet for its clever and innovative strategies with regard to search engine optimization and Internet marketing. Most importantly, the company excels in all its endeavors thanks to its unrelenting commitment to total and absolute customer satisfaction. Helix House places customers first in all respects and as a result has experienced a steadily growing base of clientele that are more than eager to offer written as well as video testimonials such as the one offered by Hiland's Cigars. For more information about Hiland's Cigars visit http://hilandscigars.com and to greatly accelerate your online presence and exposure visit Helix House online at http://myhelixhouse.com.
Helix House is a highly innovative forward looking Internet marketing agency located in sunny Arizona and breezy New Mexico that has consistently exceeded industry expectations to continually rank highest among some of the best SEO companies in the country.