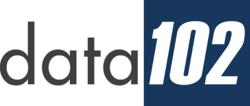 ...we are pleased to pass on the benefits of SSAE16 certification to our existing and future customers
Colorado Springs, Co (PRWEB) March 28, 2013
Data102 LLC, a Colorado Springs datacenter and IT services provider, today announced that it has recently completed its examination in conformity with Statement on Standards for Attestation Engagements (SSAE) No. 16, Reporting on Controls at a Service Organization as of October 31st, 2012 that was performed by an independent accounting and auditing firm.
Completion of the SSAE 16 Type I examination indicates that selected Data102processes, procedures and controls have been formally evaluated and tested as of a given date by an independent accounting and auditing firm. The examination included the company's controls related to its colocation services.
SSAE 16 is designated by the U.S. Securities and Exchange Commission (SEC) as an acceptable method for a user entity's management to obtain assurance about service organization internal controls without conducting additional assessments. In addition, the requirements of Section 404 of the Sarbanes-Oxley Act of 2002 make SSAE 16 reports even more important to the process of reporting on effective internal controls by public companies.
A SSAE 16 examination is widely recognized, because it represents that a service organization has been through an evaluation of their control activities as they relate to an audit of the financial statements of its customers. A Type I report includes the service organization's system description and the design of the service organization's controls.
"We are very excited to be able to offer our customers a policy-driven, process-oriented service that has been vetted to meet stringent SEC standards, while continuing to provide strong value," said Travis Taylor, Director of Business Development. He added "this endorsement is not easy to get, and we are pleased to pass on the benefits of SSAE16 certification to our existing and future customers."
About Data102 LLC
Data102, LLC is a Colorado Springs datacenter and IT services provider. They offer a breadth of services including colocation, bandwidth, last mile Internet and Voice over IP, virtualization, managed firewalls and hosting. For more information about Data102 LLC, visit: http://www.data102.com