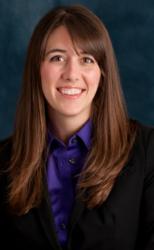 For parents of minor children, the guardianship provision of a will is perhaps the most important clause.
Phoenix, Arizona (PRWEB) March 27, 2013
Attorney Stephanie Fierro, of The Frutkin Law Firm, PLC is an associate editor of 'Attorney at Law' and 'Public Accountant Magazine'. In this role, Stephanie writes monthly articles pertaining to estate planning. Her articles can be found every month in Attorney At Law Magazine and every other month in Public Accountant.
In this month's issue, Attorney Fierro explains that Arizona is a "parent appointed" state and therefore allows parental nomination by will to control guardianship. Fierro includes recommendations on appointing a guardian and important factors to take into consideration when doing so.
Fierro is an associate attorney with The Frutkin Law Firm, PLC. Her practice focuses on estate planning and general counsel business law. Stephanie enjoys helping her clients plan for the future.
The Frutkin Law Firm consists of nine attorneys with decades of combined experience in the core areas of business law, bankruptcy, estate and tax planning, and civil litigation. For more information on The Frutkin Law Firm, PLC visit http://www.frutkinlaw.com.