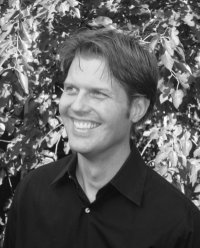 Dr. Duffy provides a clear, straightforward, doable answer for parents
— Dr. Thomas W. Phelan
(PRWEB) March 22, 2013
NBC's Steve Harvey Show frequently features Dr. Jon Duffy as a parenting expert, allowing him to share his message of radical optimism with parents, teens, and tweens nationwide. He has appeared on the popular show twice in the past week, and Jon's website has a special page with behind-the-scenes snippets of advice filmed in the greenroom. His most recent posts include kids and public punishment and breakups and social media.
Duffy also recently provided insider insight on how to tell that a clinician isn't right for you in Psych Central's "Therapists Spill." As a psychologist and life coach with a thriving practice in the Chicago area, he is uniquely poised to give advice on this issue.
John Duffy works with both teens and adults and specializes in helping parents maximize satisfaction and minimize conflict in their relationships with their teenagers. In addition to clinical work, Duffy also consults with individuals, groups and corporations in a number of areas, including Emotional Intelligence, stress management, balancing work and family, conflict resolution, goal-setting and the power of thoughts in bringing about change. The Duffy family lives in Chicago, Illinois.