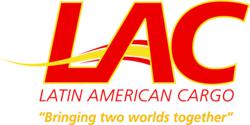 Mexico is an ideal location geographically for international trade shows, with the Americas, Asia, and European companies all able to access it with relative ease.
Staten Island, New York (PRWEB) March 29, 2013
To stay competitive, companies need to hustle and showcase their talents, skills, goods, and services to the right people. Mexican trade shows are one such opportunity, which many small and medium businesses are looking to make the most of. Latin American Cargo (LAC) has noticed a trend coming out of Canada, where more companies are shipping to Mexico from Canada with trade shows as their goal.
Some of the world's largest trade shows are held in Mexico, since it is such a central location on the world stage. European, American, and Asian companies can all easily access and visit the trade shows held in Mexico, making this country a hot-spot for many different industries. Companies all over the world visit Mexico looking for new deals and opportunities, allowing smaller companies to provide valuable services or goods to the larger players using ground transportation services like those offered by LAC.
Some of the most notable Mexican trade shows involve auto parts, as well as logistics in general. Coming up in early April, for example, is the extraordinarily large Expoina, where over 7,000 attendees will get insight into the latest and most advanced auto parts available. Such events are common in Mexico, with many potential contracts waiting to be made.
Latin American Cargo has been witnessing increased interest from Canadian companies wishing to attend these trade shows by shipping to Mexico from Canada directly. As a leader in certain electronics and robotics, many trade shows are the perfect places for Canadian companies to showcase their technical skills.
Another trade show which is bound to be interesting is the Aeroexpo, which specializes in aeronautic and railway transport and logistics. Not by coincidence Latin American Cargo knows this expo well, always seeking the most efficient methods for safe and reliable transport. That being said, it's no wonder why Mexican trade shows are a destination for so many.
About Latin American Cargo
Latin American Cargo (LAC) is a shipping and freighting company specializing in shipments going to and from different areas in Latin America. LAC acts as a freight forwarder with major offices in Canada, the U.S. and Mexico. Recently gaining NVOCC status in the USA, LAC has expanded its abilities to serve customers who need to ship their goods from Canada and the US territories to Latin America. LAC is experienced with air, sea and ground transport, and it's Mexfreight division, short for Mexican Freight, handles almost exclusively the transport to and from Mexico and acts primarily as a road transportation service.