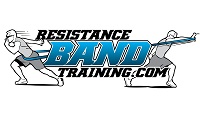 Elizabethtown, KY (PRWEB) March 21, 2013
Registration for the 2013 Resistance Band Training Coaches' Only Clinic hosted by Dave Schmitz, the owner and founder of Resistance Band Training Systems LLC is now open. The event is scheduled for May 4th in Germantown, Wisconsin.
The one day coaching clinic, which was put on last year to much success, will allow coaches to have the opportunity to learn directly from the foremost resistance band exercise expert.
Now known widely as "the Band Man," Schmitz has garnered numerous accolades for his work spreading information about how to get better with bands and enhance your athletic performance on the field through the unique powers of training with workout bands.
As part of his ongoing efforts to revolutionize the field of youth fitness and athletic performance through resistance band exercise programs, Schmitz regularly writes blog posts, releases products, posts YouTube videos, and speaks at live events.
Now, Schmitz is hosting the 2013 Resistance Band Training Coaches' Only Clinic.
"These events are deeply rewarding to me because I get to interact directly with the trainers and coaches who will be teaching my training concepts to young athletes," Schmitz says. "It's a great opportunity for me to directly impart my training skills and knowledge."
At the event, Schmitz promises that coaches will learn how to get their athletes to decelerate quicker; develop better mobility in their hips, ankles, and shoulders; enhance their first step quickness; and stay healthy for a productive on field season.
"I'm going to be walking coaches through a number of important resistance band training concepts that will get their athletes better," Schmitz says. "We will cover how resistance bands can enhance weightlifting, how to create a resistance band workout program, and how to keep working out in the offseason."
In addition to the instruction Schmitz will give to the trainers and coaches in attendance, the 2013 Resistance Band Training Coaches' Only Clinic will allow attendees to bring up to two of their athletes.
"By bringing your athletes with you to the event, you will get to coach them in some dynamic concepts while having me there to guide you," Schmitz imparts. "It's great practice for when you get back home."
The 2013 Resistance Band Training Coaches' Only Clinic will take place May 4th in Germantown, Wisconsin. Registration is now open for the event.
For more information, visit: http://resistancebandtraining.com/2013-coaches-clinic/
About Dave Schmitz: Dave Schmitz is the Co-Owner of Resistance Band Training Systems, LLC and the creator of http://www.resistancebandtraining.com, the only website exclusively devoted to training with large continuously looped resistance bands.
Resistance Band Training Systems, LLC is part of the Fitness Consulting Group family of companies. It is the leading resource for resistance band training. RBT offers education on resistance band training, hosts live events, and offers a training certification and other products.
To learn more about resistance bands, visit: http://resistancebandtraining.com/
####