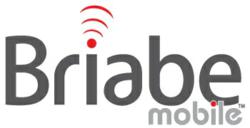 "We're thrilled to welcome Charlie, a talented media industry veteran, to the Briabe Mobile team,"
Venice, CA (PRWEB) March 25, 2013
Venice, CA – March 25, 2013 – Briabe Mobile, an award-winning mobile marketing solutions provider specializing in diverse consumer audiences, today announces that Charlie Echeverry, former Executive Vice President of Sales of Univision Digital, is joining its Advisory Board.
"We're thrilled to welcome Charlie, a talented media industry veteran, to the Briabe Mobile team," said James Briggs, Briabe Mobile's CEO, "We feel honored to have access to such an amazing talent who is also passionate about the opportunities that the mobile channel affords."
At Univision, Mr. Echeverry led the interactive sales team, overseeing national, local and international advertising businesses across all Online & Mobile Univision-branded, co-branded and partner sites and applications, delivering marketing solutions to advertisers and agencies looking to reach Hispanics through Univision's digital platforms. Prior to Univision, Echeverry held management positions at Walt Disney Internet Group's Disney Online and AOL.
"Mobile & Multicultural represent two of the largest movements in the history of communications," said Mr. Echeverry, "Briabe Mobile sits at the intersection of those movements and is uniquely positioned to offer solutions to marketers that accurately represent the new America which is the result of the major demographic and technology advancements in recent years. It is a privilege to bring my years of experience in Hispanic media and digital business to bear for this excellent company."
###
About Briabe Mobile
Briabe Mobile, Inc. is the only U.S. mobile marketing solutions provider dedicated to enabling brands and agencies to reach and influence the "new majority" of American consumer groups – particularly Hispanic/Latino-American, Asian-American and African-American – with the medium they depend on most: mobile. Through the Company's proprietary suite of technology IP, corporate partnerships, marketer/agency relationships, and marketplace insights, Briabe Mobile is the unrivaled leader in multicultural mobile marketing.
For more information, visit BriabeMobile.com or follow Briabe Mobile at twitter.com/BriabeMobile.
For immediate release