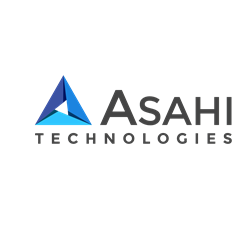 By delivering high quality templates that guarantee complete satisfaction, Asahi Technologies allows its clients to generate increased web traffic and drive conversions.
New York (PRWEB) March 22, 2013
Template conversions provide immense control to site owners over the visual and navigational properties of the converted web page. Website templates are generally readymade website models that could fill into the web room and help to instantly set out using written content. They enable enterprises to take their business to the next level, powering their websites with core technology features and functionalities. Template conversions change the way the conventional website looks and thereby creates dynamic, interactive and feature rich web sites. To help SMBs leverage the power of effective template conversion services, NY based firm has launched high-quality template conversion services at competitive price in New York.
For most site owners, web templates influence their site optimizations. The templates bring in several advantages and are great means to help them perk up their web storefronts. Templates play a significant role in creating dynamic and eye-catching websites and are amazing tools to create custom web designs. A template is a plain-text HTML or XML file includes special tags which allow template writers to insert, repeat through, condition on, and link to various elements in the source document. When a template is assigned to content items, site owners completely control the way content items appear as web pages. This allows them to portray their product and service offerings in the most efficient way thereby driving conversions. Adding a step further to web template designs, businesses can now seamlessly convert the templates into HTML5, XHTML, Joomla, PSD, ASP/ASP.Net, WordPress, and others according to their priorities and business requirements.
Bringing a design to a more template-friendly format can be priceless when it comes to implementing a site, and can help to keep costs down. The NY based firm creates dynamic websites or template designs on the basis of their clients' ideas and preferences. Specializing in website template design services, the company provides a host of services including website graphics creation, ads creation, website banner creation and website sample designs. The company provides all possible types of website design templates and strives to continuously update its service offerings. Talking about template conversion services, Vinod Subbaiah, the CEO and Founder of Asahi Technologies said "By delivering high quality templates that guarantee complete satisfaction, Asahi Technologies allows its clients to generate increased web traffic and drive conversions".
To help businesses know more about Template Conversion Services, Asahi Technologies provides a free online consultation to clients letting them understand their development options.
About Asahi Technologies
Asahi Technologies is a New York based web design and development firm that provides software consulting and Web solutions to small and medium level businesses all across North America. Asahi Technologies specializes in responsive design, cloud computing] online marketing, mobile application and open source technologies. Under the leadership of Mr. Vinod Subbaiah, who himself started his career as a software programmer, Asahi Technologies' team comprises of experienced software professionals having extensive knowledge of technology with B2C and B2B operations. The firm's headquarters is located in New York City, NY.