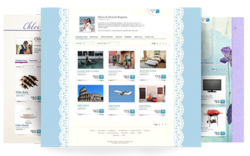 Newport Beach, CA (PRWEB) March 22, 2013
Most soon-to-be newlyweds today have one thing that they really want for their wedding – money. Yet, most couples still feel uncomfortable directly asking their guests for money instead of actual gifts items. Wedding.com, understanding that most couples would rather receive money than expensive china they'll never use, has launched a new wedding registry tool that allows couples to register to receive cash from their guests sans the guilt.
With Wedding.com's cash registry, couples are able to create registries asking guests to give money towards any gifts or experiences they want, and guests feel as if they are contributing towards actual gifts. In addition, the bride and groom can use the Wedding.com registry to divide the price of big ticket items into smaller, more affordable amounts, making the gift-giving process much easier for their guests and helping couples afford the gifts they want. In addition, the Wedding.com cash registry keeps track of all the gifts and their donors for the couple in case they wish to later send out thank you cards.
"We understand what newly-wed couples really want today and that is pure, simple cash," says Brett Reynolds, CEO of Wedding.com. "That is why we created the cash registry tool to allow couples to tactfully request cash from their guests to be spent on the items and experiences they want. We are seeing couples register for everything from a honeymoon, a home remodel, or even a down payment on a new house."
For more information about the Wedding.com cash registry, please visit http://www.wedding.com.
About Wedding.com
Wedding.com is an innovative new website that connects engaged couples planning their wedding with wedding vendors looking to grow their business. Wedding.com contacts vendors for couples, giving them the power to compare and negotiate while ultimately saving time and money. With 12,000 couples and 22,000 vendors currently using the website, 105,000 proposals have already been sent since their inception. Vendors range in services from wedding planners, photographers, florists, and DJs to custom invitations, party favors, and much more. For additional information about the company and its services, please visit http://www.wedding.com.