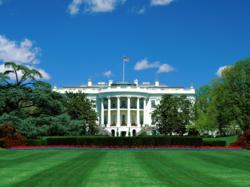 Washington, DC (PRWEB) March 22, 2013
Small businesses across America are being encouraged to sign the White House Crowdfunding Petition (http://wh.gov/vjao) to respectfully insist that the Securities Exchange Commission (SEC) expedite issuing Title II and III Crowdfunding guidelines. The Crowdfunding rules will provide access to investment startup capital, which is needed desperately by millions of entrepreneurs and small businesses that want to create new jobs. These businesses are ready, willing and perfectly positioned to create millions of new American jobs, but cannot get a bank loan to expand operations.
Only 150 more signatures are needed to place the Crowdfunding Petition on the official White House website where millions of Americans can add their names a show support for the provisions signed into law last year by the JOBS Act on April 5, 2012.
The number one priority for President Obama, the U.S. Congress and the SEC is to create millions of new jobs, end to the economic crisis and generate hundreds of billions of dollars in new tax revenue needed to end Sequestration. The main roadblock that is preventing America's recovery is the SEC's failure to issue Crowdfunding guidelines, which were due, by law, on January 1, 2013.
"All small business associations need to join together and sign the White House Crowdfunding Petition to motivate the U.S Government to do what is right from our country," said Robert Dobyns, CEO of Conzortia Business Funding, Inc. "As soon as the Crowdfunding guidelines are issued, 98% more Americans can invest up to $2,000 per year in local businesses they know and trust in return for a payback from a portion of future profits. Please help us get America back on track!"
The Crowdfunding Press Center (http://crowdfundingpr.wordpress.com) in conjunction with Conzortia, urges members of the Association of Small Business Development Centers, National Business Association, National Federation of Independent Business, National Association for the Self-Employed, National Small Business Association, Service Corps of Retired Executives, Small Business Administration, and the Small Business Technology Council to sign the White House Crowdfunding Petition