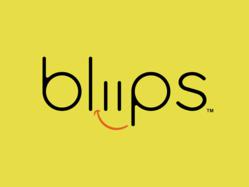 We set out to reduce clutter on the internet by consolidating the best services and information that consumers rely upon in evaluating businesses and professionals. - Ken Jackson
Cedar Park, Texas (PRWEB) March 22, 2013
Bliips Media, Inc. announced plans to move to the forefront of consumer search through the launch of their proprietary search engine API aggregation software technology at bliips.com. Bliips demonstrated their technology at the Launch Festival in San Francisco, California, earlier this month and will also present at the Techcrunch Disrupt conference in New York City, New York on April 30, 2013.
"We set out to reduce clutter on the internet by consolidating the best services and information that consumers rely upon in evaluating businesses and professionals," said co-founder and CEO of Bliips Media, Inc., Ken Jackson. Among the information aggregated by Bliips are social media, deals and coupons, as well as ratings and reviews. "We showcase all of this information in a simple and visual user-experience."
In May of 2012, Ken Jackson, with attorney co-founder, Justin Jackson, closed first-round development funding with a central Texas investment group. "Over the next two months, we'll be refining our beta product for release into North American markets," said Jackson. "The feedback we have received so far has been very positive." Bliips has set a public launch date of May 31, 2013.
If you would like more information about Bliips, or to schedule an interview please contact Justin Jackson at (512) 528-1900 or by email at justin.jackson(at)bliips(dot)com.
Original release at http://www.bliips.com/press/bliips_set_to_launch.