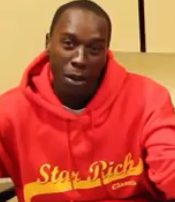 When a young entrepreneur, like Richard Alele of Houston, is able to fight his way to success in the competitive shoe market, Winnie Peng of www.Shoe-Manufacturer.com thinks America should take notice.
(PRWEB) March 22, 2013
According to Winnie Peng (pronounced "Puhng") of http://www.Shoe-Manufacturer.com and China Product Sourcing and Marketing Ltd. (CPSM), when the then 23-year-old Richard Alele first started communicating with her four years ago about his dreams of a starting a shoe line and asking for her assistance in manufacturing his shoes, she wondered if there was really much chance he could succeed given his total lack of experience in the US shoe market.
"Shoes are actually a very popular art form", Peng said, "but a great design is not enough. The real key is marketing! Even if a client has the funds for prototypes, a small production run, shipping and customs, there still has to be a good marketing plan and determined, long-term execution to bring that new brand to the publics attention, and that's where Richard was exceptional."
Peng credits Alele's growing sales and success to his determination to achieve his goals and work with the energy of his team to get customers excited about his shoe designs, put together the financing, and his website, http://www.StarRichShoes.com.
Peng says, "Richard has become an experienced designer, importer and marketer and he reports his new 3rd generation styles have been well by his growing customer base and are very selling well.
"We're already producing prototypes for his 4th generation of shoe styles and won't be surprised if there are more record-breaking orders from Star Rich Shoes before 2014."
About:
Winnie Peng is Senior Project Manager for China Product Sourcing and Marketing Ltd. (CPSM), fashion manufacturer and leading producer of footwear for independent designers and footwear importers around the world, http://www.Shoe-Manufacturer.com, and previously Senior Inspector of Quality Control and Corporate Compliance for Best Seller of Hong Kong, supplier of Europe's largest fashion retail group, Best Seller.
http://www.Shoe-Manufacturer.com
Contact:
Winnie Peng
China Product Sourcing and Marketing Ltd.
http://www.Shoe-Manufacturer.com
Email: winnie.chinaproduct(at)gmail(dot)com
Tel (USA) 336-775-8615,
Tel (China)136-6233-4753
Skype: winniethepooh9.
About:
Lexis Global Marketing LLC (LGM) works with client companies to develop and implement their marketing programs and strategies, domestically and internationally, http://www.LexisGlobalMarketing.com
Contact:
David Amos, Director
Lexis Global Marketing LLC.
Tel 1-336-817-7376
Email: damos(at)lexisglobalmarketing(dot)com
Address: 931-B South Main St., Suite 154, Kernersville NC USA 27284