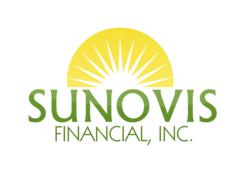 Small business is being stymied by regulations and are worried about growing their businesses and accessing capital. We think this is a serious problem for the U.S. in general, since small business is the engine of growth.
San Francisco, CA (PRWEB) March 25, 2013
Small business owners are frustrated by lawmakers in Washington based on a recent survey conducted by Pepperdine University and Dun & Bradstreet Credibility Corp. The survey responses show that small business owners have very strong perceptions about the economic impact of recent legislation and the impact that it is having on their businesses.
"We talk to small business owners every day, and we hear the frustrations and dismay. They are unable to access credit, they are being stymied by regulations and are worried about growing their businesses - or even surviving in some cases. We think this is a serious problem for the U.S. in general, since small business is the engine of the economy," says Terry Robinson, President at Sunovis Financial.
The recent survey by Pepperdine and Dun & Bradstreet illustrate this very point. A total of 2,713 small business owners responded to the survey with 61 percent of them claiming that the current uncertainty and instability caused by Washington leaders is affecting their ability to hire. With Washington continuing to make decisions that contribute to the uncertainty about the U.S. economy, it is no wonder that businesses are holding back on hiring and capital expenditures.
The survey shows that 42 percent of respondents believe that government regulations in banking, healthcare and taxation are the most concerning impediments to U.S. economic growth. This is up from 32 percent who felt this way in 2012. Survey respondents felt that the increasing regulations only serve to stifle growth because they are both costly and time consuming, especially for small businesses.
They also point out that even though many in Washington claim to be supporters of small business, their actions paint a different picture.
45 percent of those surveyed plan on doing no hiring in the coming 6 months and 77 percent will hire between 0 and 2 new employees. And when it comes to salaries, 55 percent responded that they provided no pay raises in the past 12 months and 44 percent do not plan on giving raises in the coming 12 months. Only 39 percent said that they will be providing pay increases to their employees in the coming year.
Small business owners did have ideas for policies that could spur job creation in the U.S. (a stated goal of Washington lawmakers). The top ideas were:

Regulatory reform (28 percent)
Tax incentives (28 percent)
Increased access to capital (26 percent)
It should come as no surprise that economic uncertainty and increasing government regulations are serving to stifle the growth of small business in the U.S. As long as government continues to cater to large corporations at the expense of the small business, it is unlikely we will see a full recovery. Small businesses are the engines of growth in the U.S., but they cannot perform when they are being forced to work with restrictors to growth in place.
About Sunovis Financial
Every small business is important to local communities and even more important in rebuilding the American economy. Today more than ever, small businesses need capital and assistance to thrive, and that is what Sunovis is focused on.
Sunovis is an SBA expert, and also offers Short-Term Micro Loans for small businesses, not weighted on FICO scores or collateral but on business health and cash flow.