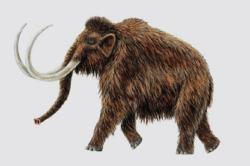 Now scientists can bring back extinct animals and ancient humans by using their DNA."
San Francisco, California (PRWEB) March 22, 2013
The possibility of bringing back formerly extinct animals – and yes, even ancient humans – is now a reality, as long as scientists can obtain intact DNA. Dolly the Sheep was the first in 1996, and scientists in Russia and South Korea are now working on bringing back the woolly mammoth, while a team with a Harvard professor is bringing back the passenger pigeon. Now that the technology is here, as Scott writes in this article, this raises all sorts of questions about which animals should come back, where we should put them, and if it is possible to bring back animals, what about bringing back our ancient ancestors? To do so, we could clone well-preserved specimens from the ice age and bronze age, or even bring back Neanderthals, or go even earlier to the time of Homo Habilis and Homo Erectus?
As Scott comments in Bring 'Em Back Alive – De-extincting the Extinct, the potential for bringing back extinct animals and humans inspires a great debate from proponents and critics. For example, while some proponents argue that it would be great to do so to preserve biodiversity, restore diminished ecosystems, advance the science of preventing extinctions, and undo the past harms human have caused, detractors think we should concentrate on saving the species that are still alive, since millions of species are at risk of extinction. Opponents also worry that bringing back species raises many practical questions, such as where to put them.
But in the end, as Scott writes, "think of the scientific possibilities, and just as humans have always adjusted to change, such as the modern day global upheavals resulting in finding new places for millions of uprooted individuals, why can't we adjust to the few newly introduced animals, and yes, even ancient humans…And it would be a great opportunity to learn from our past. In fact, given the tumultuous times we live in, perhaps it might be instructive to learn from once extinct animals and our very ancient ancestors."
In future columns, Scott plans to comment on new developments in society, science, technology and business, and she is writing a book on this topic as a follow-up to her book The Very Next New Thing: Commentaries on the Latest Improvements That Will Be Changing Your Life. It's tentatively entitled: Does Your Toothbrush Talk to You – And Other Comments on Everyday Life.
Gini Graham Scott is the founder of Changemakers Publishing and Writing