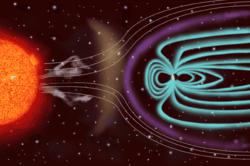 Now we learn there's been no global warming for 17 years...It is the solar magnetic flux that is the principle driver of climate change on earth "
Calgary, Alberta, Canada (PRWEB) March 22, 2013
Earth Hour purports to unite people to protect the planet. Friends of Science argue that most climate policies driven by global warming rhetoric have denigrated the scientific method and caused more harm than good, creating 'heat or eat' poverty.
"For sixty years people have been sitting alone in the dark for an hour to 'celebrate' Earth Hour," says Ken Gregory, a director of Friends of Science and author of several papers on climate science. "It's a dubious celebration when it was science and technology that brought humanity out of darkness into light."
Friends of Science Society has a growing community of supporters, led by a group of retired and active earth and atmospheric scientists who have been doing critical review of climate research papers for the past decade.
Their conclusion is that the sun is the main driver of climate change, not human activity and fossil fuel use; not carbon dioxide (CO2).
Peter Burns, vice-president of Friends of Science suggests people should celebrate inexpensive energy from fossil fuels and human scientific achievement on Earth Day.
"In the 1600's Galileo built on the work of Copernicus and showed the earth moved around the sun. His ideas were rejected at the time, but were later shown to be true," says Burns.
Burns notes that the Vatican found the science of the universe to be so worthy of study that it established what is today one of the oldest astronomical centers of research in the world.
In 1613, Galileo published a book of drawings about the sunspot activity he observed and the pictures can run as a 'flip book' showing the how the spots tracked across the sun. Sunspot activity today is seen as a predictor of magnetic field influences.
The Vatican publishes scientific papers and books on a wide variety of astronomical topics, and has their own on-line bookstore.
"Now we learn there's been no global warming for 17 years; as recently admitted by Rajendre Pachauri the chairperson of the Intergovernmental Panel on Climate Change (IPCC)," says Gregory.
"It is the solar magnetic flux that is the principle driver of climate change on earth and was the main cause of 20th century global warming," says Gregory. "Solar irradiance is known as the 'solar constant' and doesn't change much, but it is the only solar change considered by the IPCC. The total solar influences on climate are seven times that of changes in the solar constant."
"Our earth is precious," says Burns. "We must not waste precious resources on faulty science by diverting valuable money and energy to carbon capture, carbon reduction schemes and carbon trades."
Friends of Science offer scientists and the general public a variety of free information on climate science on its website, categorized and ranked by difficulty. Everyone is invited to join the conversation on their facebook site.
"Thanks to science and technology we are able to measure the dramatic impacts of solar activity on clouds and climate. Today, satellites can measure changes in atmospheric water vapor and the greenhouse effect. The data shows CO2 has little effect on climate. The early 'global warming' scientists could never imagine having this data," says Gregory.
Gregory points to the advanced scientific experiments at the CERN Large Hadron Collider in Europe. The CERN experiment demonstrated a key aspect of Hans Svensmark' s theory of the solar influence on cloud formation and climate change.
"Carbon dioxide is a trace gas," says Gregory. "In the upper atmosphere, the water vapour is declining, so the assumed warming effect of CO2 is significantly reduced. Based on the new data, we estimate that doubling CO2 could increase temperatures by 0.5 Celsius, which is one-sixth of the IPCC's estimate."
Friends of Science strongly advocate for responsible environmental management but not if faulty science leads to making people cold, hungry and poor.
"Rather than sit in the dark on Earth Hour, turn on a light and read about how the sun affects climate at FriendsofScience.org. I will if you will," says Burns.
About the Friends of Science
Friends of Science have spent a decade reviewing a broad spectrum of literature on climate change and have concluded the sun is the main driver of climate change, not carbon dioxide (CO2). The core group of the Friends of Science is made up of retired earth and atmospheric scientists.
Contact:
Friends of Science
P.O.Box 23167, Connaught P.O.
Calgary, Alberta
Canada T2S 3B1
Toll-free Telephone: 1-888-789-9597
Web: friendsofscience.org
E-mail: contact(at)friendsofscience(dot)org