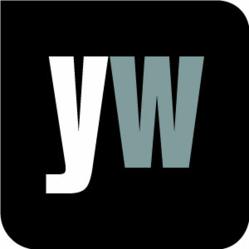 "My husband snores so loudly that if I'm in the same room I don't get a wink of sleep
London, UK (PRWEB UK) 23 March 2013
According to a recent survey, as many as one in five British couples choose to sleep in separate beds. What was once a sign that a marriage was in trouble could possibly now be a healthy way of avoiding irritation from a partner's long working hours or sleep disturbances, but are these couples missing out on other things?
Yourwellness Magazine recently posed this very question to its readers: Could Separate Beds improve your relationship?
On the "For" side of the debate was Sheila, who said that sleeping in separate rooms has brought her and her husband closer together in other ways. "My husband snores so loudly that if I'm in the same room I don't get a wink of sleep…As a result, we were both exhausted and short-tempered with each other." She added that she and her husband are more affectionate with each other in the day because they have had plenty of sleep and argued less about annoying sleeping habits.
However, for reader Carl, sleeping in the same bed is important for a healthy sex life, as well as other aspects of a relationship. "It's lovely to be able to chat before falling asleep and really comforting to be close throughout the night. And of course, there's nothing nicer than waking up next to the person you love." He said that sleeping apart allows cracks to appear in a marriage, and when his wife did sleep in a separate room when their baby was born, he really missed their bedtime routine.
The debate is ongoing at http://www.yourwellness.com, so vote now!
Yourwellness magazine is distinctive in covering all aspects of wellbeing, from health and relationships, through fitness and family to work and finances. Yourwellness impartially explores all the options available from ancient to modern to scientific to holistic. To find out more, read the latest magazine online at http://latestissue.yourwellness.com.