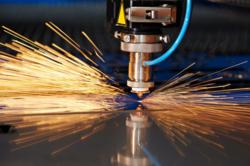 It will help people looking for metal fabrication services to find Impulse Manufacturing when they are searching the web for "World Class Metal Fabrication."
Dawsonville, GA (PRWEB) March 25, 2013
Impulse Manufacturing, an industry leading supplier of metal fabrication products and services, recently launched a new website to enhance their web presence so customers can easily find the company online. Since it was founded over 30 years ago, Impulse Manufacturing has grown to provide industry leading metal fabrication services to its customers across the nation. The new website features a complete and comprehensive overview of the company's capabilities and quality processes.
The new website was designed with the user in mind. It enables visitors to research Impulse Manufacturing's extensive metal fabrication services in website sections that include:

Tube fabrication: Bending / Cutting / Forming
Metal cutting: Laser / Stamping / Turret punching
Stamping: Blanking / Forming ,
Forming: Brakes / Stamping / Rolling
Welding: Robotic / Manual / Projection
Machining: Horizontal / Vertical
Finishing: Powder coating / Plating / To Specification
The website also highlights Impulse Manufacturing commitment to quality. The company's Quality Management System is certified to ISO9001:2008 by ISOQAR, which explains Impulse's impressive record of on time and on budget delivery of fabrication products and services to its customers. Companies looking for services can use the new website to contact impulse to answer a question and/or submit a quote directly to the company to receive a quick response to their inquiry.
Impulse has continued to grow over the years and currently has a manufacturing facility of over 150,000 square feet with a substantial investment in automated equipment and efficiency systems. The company is ranked #14 in the 2012 "FAB 40" list of the 40 largest metal fabrication companies by the Fabricators & Manufacturers Association, International. Impulse is now one of the largest employers in Dawson County, Georgia.
Impulse Manufacturing's Director of Sales and Marketing, Karl Baysden, commented on the new website. "Our new website provides our customers with the ability to easily review our fabrication services to ensure that we can fulfill their needs. The site has our services organized by category and then by specific process which gives the website visitor a really good overview of our capabilities. We are very excited to have the new website up and running. It will help people looking for fabrication services to find Impulse Manufacturing when they are searching the web for "World Class Metal Fabrication."
Impulse Manufacturing is a leader in metal fabrication products and services dedicated to providing the highest quality products to its customers. Impulse Manufacturing is located at 55 Impulse Industrial Drive, Dawsonville, GA 30534-3141. The company can be reached by email and phone: 706-216-1700. Website and online web marketing is provided by Atlanta SEO Company, Interactive Search Marketing.