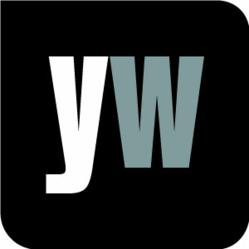 This ancient, time-tested approach teaches you how to regain control of the animal instincts that served you ancestors so well
London, UK (PRWEB UK) 24 March 2013
It's easy to believe that more is known about health, wellness and medicine that ever before. The worth of the health and fitness industry is in the billions and it seems like scientists are finding new cures and better treatments for various ailments almost every week. In to this arena comes Oliver Selway, whose controversial new book, Instinctive Fitness: A Re-evolutionary approach to Ageless Health and Fitness based on a 2.5 Million Year Experiment, could potentially undermine the understanding of wellness as it is known today.
For Oliver, humans are no better off now than they were over two million years ago, and, in fact, things are worse now in the fitness stakes than they have ever been. He says that modern humans are the weakest, flabbiest, most disease-prone and stressed animal ever to walk the earth, thanks to the "modern day health scandal", as it is referred to on the book's front cover.
So is it, then, an irreversible fact of life that humans are in steady decline? Not for Oliver. He details that health and fitness are not achievable through stress, struggle and, yes, money. Rather, Oliver notes that it all comes down to eating a diet that is rich in healthy fats, protein, fresh fruit and vegetables, as well as choosing easy, relaxing exercise. In short, people need to live how evolution intended.
According to Oliver, "This ancient, time-tested approach teaches you how to regain control of the animal instincts that served you ancestors so well – all the while easting like a king, playing like a child and living life to the full!"
Instinctive Fitness: A Re-evolutionary approach to Ageless Health and Fitness based on a 2.5 Million Year Experiment, by Oliver Selway, is published by Ecademy Press and available on Amazon, Kindle and from http://www.instinctive-fitness.com
Visit the gateway to living well at http://www.yourwellness.com