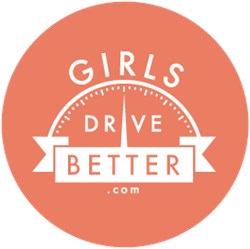 We pride ourselves on providing a range of products to suit the varied needs of shoppers coming to the site.
Ipswich, Suffolk (PRWEB UK) 22 March 2013
Popular car insurance comparison site Tiger.co.uk will be featuring the new telematics based car insurance product from this week. Every Girls Drive Better policy includes legal protection, uninsured loss recovery up to £100,000, and handbag and contents cover – including mobile phone cover - as standard.
The policy also includes a key repatriation service that provides bespoke key fobs, incident reporting for lost keys and finders reward benefit. The customer also has the facility to upload their photo to the fob and provide personal details that can be relayed, via a dedicated service, in case of emergencies (ICE).
The product has been launched following the recent EU ruling on gender which prevents insurance companies from using gender to calculate car insurance premiums. Historically women drivers have paid less for their insurance as they are statistically less likely to have an accident, but the new ruling no longer allows for that to happen.
Telematics car insurance policies could help female drivers in this regard because they allow for real data on driving techniques and behaviours to be used when calculating premiums.
Andrew Goulborn, Commercial Director for the car insurance comparison site, commented: "We pride ourselves on providing a range of products to suit the varied needs of shoppers coming to the site to obtain car insurance quotes. Because insurers are now restricted in using gender to price insurance policies, telematics based car insurance could be an attractive option for women drivers who want their real driving style to be taken into account in the pricing of their car insurance. The brand also adds to our stable of telematics brands and brings the total number of telematics brands now offered on the site to 10."
END
About http://www.tiger.co.uk:
Tiger.co.uk is a trading name of Call Connection Ltd. Tiger.co.uk is a UK based, independent car insurance comparison site, offering insurance quotes from over 150 motor insurance brands. Call Connection Ltd is authorised and regulated by the Financial Services Authority (number 308374).