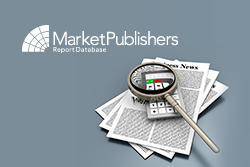 London, UK (PRWEB) March 22, 2013
What does the Malaysian digital money market look like? How can be the current state of the market characterized? What major forces are driving the digital money adoption in the country? What are the prevailing development trends? What are the key factors driving the digital money usage? What are the major business models of the digital money market in Malaysia? How is the digital money industry regulated in the country? What are the main applications of digital money in Malaysia? What are the most prominent players? What development opportunities does the Malaysian digital money industry have? What are the key digital money initiatives in Malaysia?
These and other important issues are discussed in new viewport "Digital Money in Malaysia 2013" worked out by Shift Thought Ltd and recently published by Market Publishers Ltd.
Viewport Details:
Title: Digital Money in Malaysia 2013
Published: March, 2013
Pages: 209
Price: US$ 4,000.00
http://marketpublishers.com/report/finance_services/payment/digital-money-in-malaysia-2013.html
The viewport provides the extensive analysis of the Malaysian market for digital money. It also contains a brief overview of the global and Asian-Pacific markets for digital money. The viewport sheds light on the current situation on the Malaysian digital money market; describes the digital money dashboard, timeline and business models; examines the key factors driving and restraining the market; and characterizes the digital money adoption trends in Malaysia. It presents a comprehensive assessment of the digital money market by purpose; reviews the payments infrastructure and access; scrutinizes the major market segments; delves into the regulatory environment; covers top digital money initiatives. In addition, the viewport offers profiles of the leading companies.
Companies profiled in the report: Alliance Bank Malaysia, AmBank Berhad, Axiata Group, MoneyGram, Utiba, Visa, Western Union and Xom Com Sdn Bhd.
Reasons to Buy:

The report provides the cutting edge quantitative and qualitative information on the actual state of the Malaysian digital money market.
Insightful overview of the market, including the key segments and major factors driving the change, allows a reader to gain unrivalled intelligence on the market and to develop effective business strategies.
Deep analysis of the digital money applications, dashboard and timeline keeps a reader abreast of the role of digital money in the country.
Relevant data on the top market participants assist in getting insight into the competitive environment and in choosing prospective business partners.
Detailed profiles of the main digital money initiatives allow a reader to gain a clear understanding of the services launched in the country's market.
More new viewports by the publisher can be found at Shift Thought page.