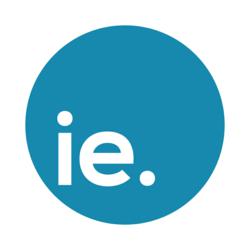 The value of stepping out of the office to share ideas with peers is invaluable.
Philadelphia, Pennsylvania (PRWEB) March 25, 2013
As the role of the senior finance leader evolves, there is an unquestionable need for organizations to become analytically competitive, innovative and agile. Building on IE. – Innovation Enterprise's history of groundbreaking summits in the finance sector the Finance Leaders in Healthcare Summit will bring together over 200+ leaders at a unique event spread over two days.
With over 25 distinguished keynote speakers including: Senior Director, Finance, Siemens Healthcare, Director, Finance, DaVita, and Senior Director, Finance from Penn Health this summit will provide attendees with an exclusive insight into processes at the most forward thinking organizations currently in the industry.
When asked about the 2012 event a previous attendee noted: "This summit is unique in that it covers financially and industry relevant topics. It's an excellent opportunity to share and exchange information and knowledge with high level and international professionals and the value of stepping out of the office to share ideas with peers is invaluable." From over 200 feedback forms collected at the 2012 summit 87% rated the summit as "good to excellent".
Emma Flanagan, International Events Director at IE. – Innovation Enterprise noted: "It has become clear recently, especially with all of the changes occurring in the healthcare industry, that finance leaders are looking for a forum to exchange ideas with peers of a similar stature and experience. This summit was specifically designed for senior level attendees. It's exclusive, CPE accredited and we can't wait to get started on May 15 & 16."
Running concurrently to the Finance Leaders in Healthcare Summit is the Financial Planning & Analysis in Pharma & Biotech Summit where speakers from companies such as Teva, Pfizer & Genzyme will be congregating to discuss their challenges and best practices in a no holds barred environment.
For more details and to reserve your place at the conference please visit: https://theinnovationenterprise.com/summits/fpa-healthcare
About IE.: The Innovation Enterprise Ltd, a CFO Publishing company is an independent business-to-business multi-channel media brand focused on the information needs of Senior Finance, Operations, Planning, Strategy, Decision Support & Advanced Analytics executives. Products include IE.Summits, IE.Finance, IE.Analytics, IE.Operations, IE.Strategy, IE.Membership and IE.Insights. Whether it's delivered online, or in person, everything IE produces reflects the company's unshakeable belief in the power of information to spur innovation.