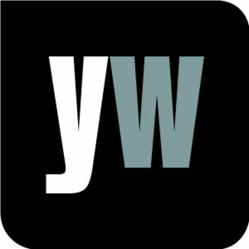 London, UK (PRWEB UK) 25 March 2013
There are currently one in four middle-aged people caring for their parents, and this figure is set to increase as the number of those living past 85 is predicted to double in the next 20 years, and triple in the next 30. Chris Moon-Willems, an experienced carer and founder of a dynamic care consultancy for older people, has now written a book entitled Relative Matters: The essential guide to finding your way around the care system for older people, based on her own inspirational story and expertise, which she gave Yourwellness Magazine exclusive access to.
According to Chris, "I have worked with older people in the NFS and during my long career in Social Services, but nothing taught me as much about caring as has looking after my elderly parents. My mother has complex physical and mental health issues while my father's health was deteriorating and he was registered as blind." Chris explained how, even to her, the care system can be a confusing and complicated thing to navigate, with multiple different options and pathways to take.
Chris told Yourwellness Magazine how she found the right care solution for her parents by using the assessment services of Social Services, talking through a Care Plan with her parents, identifying what was important to them and how they might achieve those goals. She also listed some solutions that she and her parents came up with:
1. Employ two personal assistants directly. This is a cheaper, and more flexible, option than going through an agency.
2. Make arrangements that offer respite breaks. If one parent is looking after another, they also need time together that doesn't involve caring.
3. Make medications easy for them to use. Chris's mum's was dispensed into a container that vibrated and rang an alarm when another dose was due.
Relative Matters: The essential guide to finding your way around the care system for older people, is available from Amazon. For more information about Chris Moon-Willems' agency, visit http://www.relativematters.org.
Visit the gateway to living well at http://www.yourwellness.com