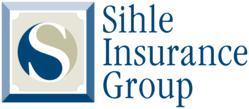 We have worked hard to build a team of professionals who understand what our clients need and are able to exceed their expectations
Orlando, FL (PRWEB) March 22, 2013
Sihle Insurance Group, a local family-owned insurance agency with eight offices in Florida, has been recognized as the "The Best of Our Best" by two leading insurance companies in both commercial and personal insurance.
Sihle has been named a Trilogy Agency with Westfield Insurance Company and has also achieved the Chubb Cornerstone Elite Agency status with the Chubb Group of Insurance Companies. "We strive to deliver the very best insurance products and services to our clients and are honored to earn this recognition," said Ken Sihle, President of Sihle Insurance Group. "We have worked hard to build a team of professionals who understand what our clients need and are able to exceed their expectations."
Being distinguished as a Trilogy Agency with Westfield Insurance Group places Sihle Insurance in the top 50 Westfield agencies nationwide. This honor is reserved for the top 10 percent of Westfield agencies. "Our close partnership with Westfield enables us to work together for our commercial business clients," said Sihle.
This is the third year in a row that Sihle Insurance has been honored as a Chubb Cornerstone Agent, which recognizes hard work and attention to detail in the area of personal homeowners and auto insurance products.
This exclusive designation through the Chubb Group of Insurance Companies is reserved only for the top-performing agents and brokers. The Cornerstone Elite Agency designation is reserved for agencies with a deep understanding of Chubb's products and services.
Cornerstone Agents enjoy a competitive advantage because they have special access to Chubb customer service, which guarantees the best claims service for their clients in the event of a loss. Ken Riccard, Director of Personal Lines for Sihle, explained that, "Our personal lines team has grown to meet the challenges of the Florida Homeowners & Auto Insurance market, and our partnership with Chubb gives us a unique ability to offer elite products to our clients."
ABOUT SIHLE INSURANCE GROUP
Founded by Gerald Sihle in 1974, Sihle Insurance Group offers a comprehensive array of commercial, business, homeowner, personal, employee benefits, bonds and specialty lines of insurance. Sihle is headquartered in Altamonte Springs, with sales and service offices in Deland, Fort Myers, Jacksonville, Pensacola, Tampa Bay, Lakeland and Vero Beach. More expansion is planned in 2013. Sihle Insurance Group is consistently included in Insurance Journal's list of Top 100 Property/Casualty Independent Agencies and its list of top Commercial Lines Leaders.
For more information, please visit http://www.sihle.com.