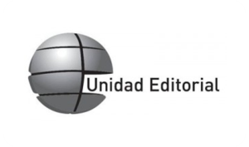 Our desire to provide our readership with the best digital experience available made choosing MPP a simple decision
(PRWEB UK) 27 March 2013
This partnership further cements MPP's place as the leading provider of Payment Services and eCommerce technology to the media and entertainment sectors.
Unidad Editorial, a subsidiary of RCS Media Group in Italy, has chosen ePayment, eManager, eHQ and eDeveloper modules from MPP's award winning eSuite solution. These modules combine to deliver the eAnywhere solution which meets all Unidad Editorial's current and future eCommerce needs. MPP's eSuite solution redefines how digital content is delivered and monetised and offers unparalleled security and payment integration.
Unidad's requirements included a singular transactional core for all eCommerce services with a unified platform for Orbyt, the paid-for newsstand offering access to a number of national and regional titles, El Mundo and Marca titles. Integral to the solution is a centralised payment gateway with integrated billing and debt recovery processes, including the provision of various offers and incentives to attract new customers.
El Mundo's General Manager, Tania Martinez said, "We are thrilled to join forces with MPP Global Solutions. Our desire to provide our readership with the best digital experience available made choosing MPP a simple decision. As innovators in payment solutions, their résumé speaks for itself. We were specifically impressed with MPP's experience with European eCommerce deployments and following a period of technical due diligence, we found no one could compare with the breadth of ready-made modules complimented by the flexibility to support our specific requirements."
MPP is trusted by the world's biggest Media and Entertainment companies, including BSkyB, News Corp, Trinity Mirror, Philips, Daily Mail and Telegraph Media Group, to provide eCommerce expertise. Whether it is eCommerce or systems integration, MPP build solid relationships with their customers by implementing fully integrated eCommerce payment systems to bespoke requirements whilst operating to the highest levels of security.
Chris Cheney, CTO of MPP said, "The opportunity to develop an effective, efficient and user-friendly eCommerce solution for Unidad Editorial is another feather in our cap. El Mundo, Marca and Orbyt are highly respected brands with ever-increasing digital readerships. A client this prestigious reinforces our position as a trusted provider of payment services."
He continued, "We are thrilled to be working with Unidad Editorial and are eager to continue to develop and enhance our eSuite solution to best serve them and their readership."