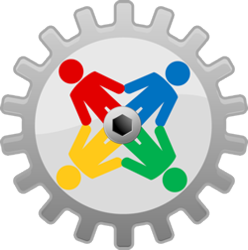 We want to be a team player not only in helping to grow the volunteer community that builds the Joomla CMS software but to also empower people that use Joomla...
Boston, MA and New England (PRWEB) March 25, 2013
CNP Integrations announces today, they are Silver Sponsors of the Joomla Day New England event to be held April 13th, 2013 at Marlboro College Graduate School in Brattleboro VT. CNP continues their ongoing support of the Joomla development community as part of their "Community Building Success Program".
Joomla is one of the most powerful and globally popular content management systems in the world. Users from all walks of life and businesses or organizations from nearly every industry or market niche from small to enterprise level use this open source software.
This one day "Joomla! Day" event designed to celebrate and educate the Joomla community has been going on in VT for several years now and will be action packed, filled with social interaction, include insightful learning paths and feature presentations by well know developers and Joomla experts. The Keynote will be delivered by Brian Teeman, (http://brian.teeman.net/) one of the original founders of the Joomla CMS open source project and one of the most enthusiastic and often opinionated personalities driving the community that supports it.
The information at Joomla Day New England will be segmented into three distinct learning paths in order to offer something for each user type of the Joomla CMS Platform. Programs range from beginner to advanced levels:
Track 1:
Joomla 3.x Templates & Responsive Web Design
Track 2:
Learning a CMS
Track 3:
Marketing & Client Management
The venue chosen is Marlboro College Graduate School which has been an ongoing sponsor of the event as part of their support of Joomla CMS, which is taught in their curriculum. CNP Integrations participated in the event last year and felt it was a great benefit to the Joomla user community to see it continues its success.
The CNP Integrations team is active in their support for Joomla events. "We want to see more Joomla! Day events and the current events which are held internationally grow with participation. We feel any events that bring together Joomla enthusiasts around improving experiences with using the Joomla CMS will increase awareness and greater adoption of the platform. With greater awareness of the power, capabilities ease of use you cannot help but to find Joomla a superior CMS solution for Small Businesses Enterprise, Non-Profit Organizations, Education Institutions and Government Agency web applications," says, CNP Integrations CEO and co-founder, Christopher Nielsen. More information about the event can be found on the Joomla! Day New England web site; http://www.joomladaynewengland.org
For more information about global Joomla events visit this link: http://events.joomla.org/all-events/21-joomla-days.html
CNP integrations new "Community Building Success Program" includes not only community outreach like event sponsorships but offers Joomla CMS centric consulting services which address the common challenges site builders face when building online communities. The success program takes participants on an expedition through important questions and helps them discover the best ways to define clear goals and a comprehensive strategy for community driven sites. "We want to be a team player not only in helping to grow the volunteer community that builds the Joomla CMS software but to also empower people that use Joomla for building online communities. We provide a road map of proven processes and a support team that allows our clients to become more effective with Jooml," xays Mr. Nielsen.
Details about the program can be downloaded from the web site: http://www.cnpintegrations.com/communities/
CNP Integrations has built a world class technical support and consulting practice around delivering enterprise level Joomla CMS support for small to midsized businesses (SMB's), Governments agencies and non-profit organizations using the Joomla CMS. The CNP Integrations team publishes regular news, perspective and educational information on their blog; http://www.cnpintegrations.com/blog
CNP Integrations is known for delivering world class support for Joomla CMS
CNP Integrations has an engaged global team of technical and configuration experts and employs highly skilled programmers and project managers with the focus of providing the most responsive web application support services for the Joomla CMS and other compatible technologies. CNP Integrations is a business division of Creative Networks Protocol Inc., a Massachusetts based corporation. CNP Integrations offers premium technical support and hosting with a value building methodology and a proven process of project management success. CNP Integrations primarily provides services across the United States but has serviced customers globally in 7 countries on 3 continents.