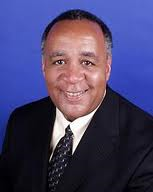 Every company should have someone giving them HR advice from the very beginning.
Atlanta, GA (PRWEB) March 25, 2013
On March 21, 2013, co-hosts Lee Kantor and Stone Payton of BusinessRadioX®'s Atlanta Business Radio sat down with Gary Wheeler from The Virtual HR Director to discuss human resources strategies for small businesses.
Gary Wheeler is the founder and owner of The Virtual HR Director, LLC, an organization that delivers strategic and tactical HR solutions at affordable rates for small and midsize organizations. Wheeler is a 24-year veteran of United Parcel Service (UPS) where he held various assignments in Operations, Industrial Engineering and Human Resources. Wheeler received a B.S in Human Resources and an MBA from the University of Maryland University College (UMUC). He also holds a Master's Certificate in Project Management from George Washington University and several HR certifications. Wheeler has served as a director on the Human Resource Certification Institute (HRCI), WorldatWork Compensation, SHRM-Atlanta, and the Atlanta Community Food Bank Boards.
Explains Wheeler, "Every company should have someone giving them HR advice from the very beginning." Wheeler went on to explain The Virtual HR Director's signature service is for a business that cannot afford to hire a full-time senior level director. They assign a Part-Time HR Director to deliver services on-site and virtually. With The Virtual HR Director, the CEO and their staff receive strategic and tactical HR support. For the cost of a full-time administrative assistant, they ensure that a business is in compliance with all government regulations and will implement benchmark HR processes so the client can focus on growing revenue and profits.
The Virtual HR Director conducts a Compliance Audit for a client, then creates an HR plan including job descriptions and performance evaluations. According to Wheeler, "Compliance can kill a small business owner if they're not doing the right things." He went on to explain that HR compliance can actually lead a small business to be more profitable.
To learn more about Gary Wheeler and The Virtual HR Director, tune in to this episode at Atlanta Business Radio.
About Lee Kantor:
Lee Kantor has been involved in Internet radio, podcasting and blogging since he started the Dr. Fitness and the Fat Guy show in 2005. Since then, Lee has interviewed well over 1000 entrepreneurs, business owners, authors and celebrities on a variety of shows and at live events. In addition to his hosting duties, Lee is a Managing Partner at BusinessRadioX® and is committed to helping entrepreneurs and business owners in Atlanta learn how to use radio to dramatically grow their businesses.
About Stone Payton:
For over 24 years, Stone Payton has been helping organizations and the people who lead them drive their business strategies more effectively. He is a Managing Partner at BusinessRadioX® and the author of SPEED®: Never Fry Bacon In The Nude: And Other Lessons From The Quick & The Dead, and has dedicated his entire career to helping others produce better results in less time.
About Atlanta Business Radio:
http://www.atlantabusinessradio.businessradiox.com
Each week, from the BusinessRadioX® studio in Sandy Springs, Lee Kantor and Stone Payton interview Atlanta, Georgia's top businessmen and businesswomen to learn what makes them the best at what they do.
About BusinessRadioX®:
BusinessRadioX® provides a turnkey solution for business owners who want to leverage the power of internet radio to meet their best prospects, establish credibility for their organization and heighten the placement of their brand in search engines rankings. With a professional venue and a proven formula, BusinessRadioX® helps hosts podcast their shows and create a regular stream of dynamic content to share with their prospects and feed the search engines every week. Programs are recorded and streamed live to the internet from our studios in the greater Atlanta area. For more information or to hear a live show, visit: http://www.businessradiox.com.