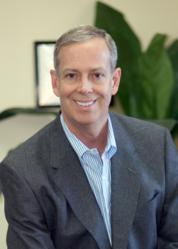 Atlanta, GA (PRWEB) March 22, 2013
Dr. Michael Shenk of Shenk Dental Care is now offering the new Laser Assisted New Attachment Procedure for treating gum disease to residents of the northern Atlanta area. This technologically advanced gum disease treatment eliminates the need for a scalpel to remove the tissue affected by dental periodontal disease. This treatment enables the patient to retain a more natural gum line by only targeting diseased tissue, leaving healthy tissue unaffected.
The FDA cleared PerioLase MVP-7 laser used in the LANAP procedure is designed to be extremely selective. It doesn't harm healthy gum tissue or teeth, but it will kill the bacteria that cause gum disease and remove the diseased or infected tissue. Patients who prefer not to go under the scalpel may appreciate this alternate method of removing dental periodontal disease from the mouth. Because only one percent of dental professionals are certified and trained on the LANAP procedure, Dr. Shenk is opening up his practice area to include North Atlanta residents so that more are able to take advantage of this technology.
Dental periodontal disease is a problem that affects a majority of adults. Early stages of the disease can be reversed through aggressive oral hygiene, but later stages require professional treatment. There have been a number of studies that link gum disease with serious health issues such as heart disease, diabetes, stroke and so forth, so receiving proper gum disease treatment can improve one's overall health.
One of the benefits of the new LANAP treatment is the fact that it causes little discomfort or pain and most patients experience a shortened recovery period. In fact, many can return to work or other activities within hours after having the laser surgery performed. This means that extended time off of work for a major dental procedure is no longer an issue. Read more information on LANAP at http://www.drshenk.com. As a service to the community Dr. Shenk also offers a no-cost consult for those who wish to come in and learn more about how this treatment option can help treat their periodontal disease.
Shenk Dental Care is a general practice offering patients personalized dental care for Atlanta, GA since 1979. Dr. Michael Shenk and his son, Dr. Judd Shenk are both members of the Academy of General Dentistry, the American Dental Association, the Georgia Dental Association and the Northwestern District Dental Association. They pride themselves in being a high-tech office, and are continually expanding their dental education. Offering laser gum surgery since 2004, Dr. Michael Shenk is part of one percent of dental professionals providing the most recent FDA cleared laser procedure for gum disease and periodontal treatment. To learn more about Shenk Dental Care and their dental services visit their website at http://www.drshenk.com.