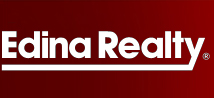 This website is a great way to get started for buyers.
Oak Grove, MN (PRWEB) March 22, 2013
Kris Lindahl and his team know that there are many down payment assistance programs to choose from for buyers, but which one works best for the buyer? Lindahl's solution is the new Minnesota Down Payment website. At a seminar in Oak Grove, MN over the weekend he will demonstrate the website and give general information on assistance programs.
The website, using state-of-the-art technology, was created by Lindahl to help buyers clarify which programs are best for them. After filling in some information on the website the buyer will receive a real-time email listing all of the programs they may be eligible for. "This website is a great way to get started for buyers," Lindahl said.
Following the presentation Lindahl will hold an hour long Q&A session in which he is open to answering any general or personalized real estate questions. Lindahl is a trusted voice in all things real estate and recently received the Chairman's Award, the highest honor an Edina Realty agent can receive, for excellence in sales, sales volume, and customer service.
Call Kris and his team now for more information at (763) 634-5895 and visit the Minnesota Down Payment Assistance website to get started today!