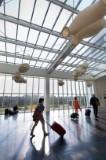 Success is acheived through offering the best solutions and practices while adapting to a changing security climate.
New York, New York (PRWEB) March 25, 2013
Global Elite Group celebrates its 10th Anniversary of providing security services to aviation, entertainment & VIP, corporations, institutions for emergency management & contingency planning, force protection, command center monitoring and customized security programs to fit the changing needs of individuals and businesses throughout the world.
The company has been a great success since the first days in business; offering solutions and best practices in an industry that overnight that had to adapt to a new security climate and unknown threats. "Ten years ago our industry was focused on sorting out how to manage terrorism wherever a threat could turn up—at airports, to American interests abroad, to American interests on our own soil. It took a great deal of coordination with authorities and agencies with a growing staff eager to carve out a niche in a industry feeling its way along," stated McGuire, President and CEO of Global Elite Group.
In the months that followed the attacks on the World Trade Center, William McGuire had a vision for a company that would provide physical security services to airlines in the New York region. McGuire had a background in security and safety and was serving as Vice President of Virgin Atlantic Airways at JFK International Airport at the time of the attacks. His desire to build a company to deliver quality safety programs in a time of uncertainty led McGuire to form Global Security Associates, the original name of the firm. McGuire drew on his extensive knowledge of airline management and his many years of service as a member of the Mineola Fire Department which he remains a volunteer today.
The company grew from a one-location, three-room office in Mineola to 14 offices worldwide including the Middle East, Asia, the United Kingdom, Indonesia as well as at the major travel hubs in the U.S. "Our company grew from word-of-mouth and hard work. We were out there and our clients liked what we did, the word spread," McGuire explained. The company just received Inc. Magazine's Hire Power Award in 2012 an awards program designed recognize privately-held businesses that have created the most new jobs in the past three years in their region and industry. Global was cited as the only security company to make the top 10 list in New York State.
Global Elite continues to forge ahead in creating a better approach to safety with a goal of continued expansion in both existing markets and sectors served as well as through acquisition.
About Global Elite Group: With offices located throughout the world, the company provides security and emergency management services for companies of all sizes and is known for its emergency contingency planning in all markets and its aviation security programs for over 28 airlines located in the U.S. and abroad. The company is always expanding service offerings to compliment the security needs of individuals, companies and high profile travelers. Global Elite is a full-service event security management company with security details available for deployment to cover small venues to large-scale multi location events. Other services include risk assessments and asset protection.