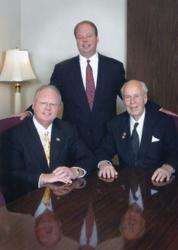 Paris, France, Atlanta, GA and Buffalo, NY (PRWEB) March 26, 2013
Previsite America, global leader in Real Estate Marketing Services is proud to announce the selection of Previsite's SocialConnect by MJ Peterson.
"The SocialConnect solution is unmatched. We compared it to several other offerings and found it to be the best product on the market that incorporates digital and traditional marketing tools. Plus with easy implementation and automation our agents are free to do what we at MJ Peterson do best, take care of our clients," stated Phil Aquila, MJ Peterson General Manager.
Todd Walker COO Previsite America, states, "MJ Peterson is a fantastic company and a perfect fit for SocialConnect as a member of Leading RE. They are progressive and forward thinking! The solution offers companies like MJ Peterson many benefits that are normally only available to the franchised brokerage."
Since 1930 MJ Peterson is one of the Top Private Companies in Western New York and is one of the region's most respected real estate firms.
It's true! Other firms may make the claim, but MJ Peterson is the only full-service real estate company in the area. We specialize in: Listing and selling residential homes, Apartments and rentals, Commercial sales/leasing, New home construction, Property management, Commercial and residential land development, Local and International relocation, Lease option and Trade-in programs, Appraisals & Mortgage placement. That's right! Which means that you can turn to us to help you find affordable student housing, purchase your 1st home, build your dream home, stay in one of our rentals while you wait for construction to finish, lease a storefront for your business, purchase a warehouse when your business grows and find relaxing senior housing when you're ready to retire. We do it all!
Previsite product and services provide the real estate industry tools to meet today's digital world on a global basis.
Social Connect Broker/Company Offering
For information on Previsite or its products and services contact Haney Sweda hsweda(at)previsite(dot)com or 904-325-9651.