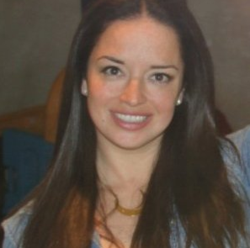 Houston, Texas (PRWEB) March 24, 2013
ABCO Subsea is pleased to announce the appointment of Michelle Anderson as Sales Executive. Michelle will oversee the promotion of ABCO's proprietary product lines as well as their engineering services offered to new and existing customers.
Ms. Anderson has 11 years of experience in the energy industry, and previously worked at Cameron, LeTourneau Technologies and National Oilwell Varco.
Michelle will be calling on ABCO customers in the coming weeks to schedule an introductory meeting and provide information as it relates to ABCO Subsea.
ABCO Subsea is a custom manufacturer of products for the offshore industry. Founded in 1981 and based in Houston, some of ABCO Subsea's products include hydraulic shuttle valves, vertebrae bend restrictors, clamps, bend stiffeners, roller sheaves, hydraulic power units and umbilical reels. ABCO Subsea's clients include energy companies and engineering firms around the world.