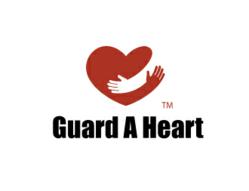 I am honored for the opportunity to present the new MIRISK VP™ test, a groundbreaking test developed by GUARDaHEART's research partner, Aviir Inc.
Sacramento, CA (PRWEB) March 22, 2013
GUARDaHEART, a non-profit foundation committed to raising awareness about Heart Disease prevention, held a heart health event on March 20, 2013 at the State Capitol hosted by Assemblyman Don Wagner, R-Irvine and Assemblywoman Diane Harkey, R-Dana Point to celebrate the State of California's Master Plan for Heart Disease and Stroke Prevention and Treatment.
The special event took place at the State Capitol, where medical doctors and staff were on hand to perform heart risk assessment tests for all Capitol staff and legislators. Douglas Harrington, MD, and CEO of Aviir and Americo Simonini, MD, Cardiologist at Cedars-Sinai Medical Center spoke about how this new blood test MIRISK VP™ may help save lives. After 10 years of research at Stanford University this new blood test is now available. The doctors used this as an opportunity to showcase lawmakers how simple the new MIRISK VP™ testing procedure is, and how quickly individuals can now be evaluated for potential heart risks.
"I am honored for the opportunity to present the new MIRISK VP™ test, a groundbreaking test developed by GUARDaHEART's research partner, Aviir Inc., by studying heart disease patients whose risks had gone undetected by usual testing methods," said Assembly Member Don Wagner, R-Irvine. "Heart disease takes the lives of hundreds and thousands a year. Developing innovative methods to detect and prevent heart disease is a bipartisan priority."
About the MIRISK VP™ Assessment
The Aviir MIRISK VP test was developed out of research performed at the Stanford University School of Medicine. Researchers identified seven key proteins associated with the biological processes underlying formation and rupture of vulnerable plaque, which is the number one cause of a heart attack. MIRISK VP was shown to effectively measure these proteins in a patient's blood up to 5 years prior to an ensuing heart attack or unstable angina. Aviir's scientists developed sensitive multiplexed assays as well as a proprietary algorithm to detect those key proteins in an individual's blood and combines them with additional clinical risk factors to generate a more accurate 5-year risk score assessment for coronary heart disease (CHD). In an independent study, the MIRISK VP algorithm was shown to reclassify intermediate risk individuals as actually belonging either in a high or low risk group, significantly improving risk stratification (net reclassification index of 43%). By identifying patients who are actually at high risk, MIRISK VP assists physicians in developing effective treatment plans and implementing preventative measures to reduce the risk of a heart attack when they can be most beneficial. When used in conjunction with additional clinical information, MIRISK VP's easy to understand risk score for a 5-year horizon may motivate improved patient compliance with therapeutic lifestyle changes.
About Aviir
Aviir was founded in 2005 by cardiologists and scientists from the Stanford University School of Medicine to focus on discovery, development and commercialization of innovative diagnostic tests. The company specializes in developing proprietary diagnostic tests that assist in identifying patients who are most at risk of a cardiac event, but who may be unaware of their true risk status. Aviir's proprietary MIRISK and MIRISK VP assessment tests objectively identify, by a simple blood draw, individuals who are at a high risk of a cardiac event over the next five years. Aviir's CLIA-certified laboratory (Irvine, CA) complements these novel tests with a wide range of additional testing options for risk assessment and therapeutic monitoring of cardiovascular disease and related metabolic disorders – including pharmacogenomic and genetic tests. The company has adopted a unique clinical laboratory service model to provide physicians better diagnostic tools that improve the cardiovascular health of their patients. The company is privately owned and funded by leading life science venture capital firms. Please visit http://www.aviir.com for more information.
About GUARDaHEART
GUARDaHEART is a non-profit foundation dedicated to raising awareness of Heart Disease prevention by spreading the word to guard your heart and save your life. Cardiovascular disease is the leading cause of death in the United States. The good news is if individuals know their risk and take the necessary steps, most cardiovascular disease can be prevented and reversed if detected early. Although heart disease is typically diagnosed in adulthood, its roots are often found in childhood. Compelling research has shown that plaque buildup in the arterial walls begins very early in life and progresses throughout life. Intervention strategies and healthy lifestyle modification to reduce heart disease risk should begin early when reversal of the process is easier, not later in life when the disease is more developed. GUARDaHEART Foundation also provides assistance for individuals who are unable to pay for cardiac risk assessments. Please visit http://www.guardaheart.org for more information.
For media inquiries, please contact Tamara York of Tamara York Public Relations, email: tamara(at)tamarayorkpr(dot)com