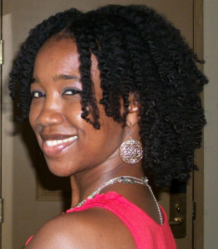 Motivation is mostly emotional. When you're in the right emotional state it's much easier to move into action.
Atlanta, GA (PRWEB) March 26, 2013
Momentum 101 is an eight-session telephone Group Coaching program that begins on April 29. It offers a holistic approach to self-improvement facilitated by Stephanie Stewart, recognized as The Motivating Maven. Stewart believes that often all it takes is a support system and a simple step-by-step action plan to turn aspirations into a productive reality. But nothing will change until we get started.
Sometimes we know we want to change things in our lives, but, according to Stewart, we just don't know how. Women, in particular, get bogged down with questions about: how to get started, how to deal with our fears or insecurities, how to handle immediate challenges and how to reach our goals. For many, these unknowns keep them stuck, never moving ahead, for fear of failing – or even fear of succeeding!
Stewart is a Certified Professional Coach, Licensed Professional Counselor, National Certified Counselor and Distance Credentialed Counselor. With this background and experience she understands the obstacles that keep women from moving ahead in achieving their dreams. She herself overcame many of the same inner insecurities earlier in her own career. It became the genesis for Momentum 101 which she designed to give women the confidence to take risks, insights to help minimize fears and the support system they need to proceed in creating the life they desire.
The group coaching program includes eight weekly telephone sessions running seventy-five minutes each so there's lots of time to ask questions, get advice and share feelings. There's also an additional thirty minute personal coaching session with Stewart to accelerate progress and address specific issues that come up. She facilitates each week's group learning experience with presentations on key conflict areas followed by valuable exercises on the topic and a Q&A session for added clarity. Participants also get a recording of each session so they can listen again, take notes and get re-inspired.
"Chances are, you've tried again and again to make changes in your life, but like so many of us, you've lost your momentum. I know," says Stewart, "because I've been there too. It was through my studies and experiences that I came upon a very important insight: Motivation is mostly emotional. When you're in the right emotional state it's much easier to move into action. And that's what generates the results that continue to push you forward!"
For those who can't make an eight-session time or money commitment to Momentum 101, Stewart offers Solo Surge. Designed for individual daily interactivity, Solo Surge is a comprehensive 60-day program created to get women motivated and moving towards three significant outcomes. Each insight and activity brings them closer to: 1) achieving their chosen goals, 2) learning to feel better than ever about themselves, and 3) improving the overall quality of their own life.
Solo Surge guides women toward being able to tap into their own inner wisdom for the guidance they've always wanted. The program focuses on the numerous benefits of journaling, making the time involved personally rewarding through reflecting on daily lessons that fine-tune goals and objectives.
"Imagine the progress you can make when every day, for sixty days, you're being guided into making the transformative changes you've always desired," adds Stewart. "Yes, most of us have tried these kinds of changes before – and failed. So why would Solo Surge make any difference? The answer is simple: because now you're accountable to me as well as to you! This time you're making a financial investment along with a commitment to yourself. And I am here to cheer you on and keep you on track!"
The Momentum 101 telephone coaching program will begin on April 29 and costs $240 for all eight sessions. Two- or three-payment plans are available. Details can be found at Stewart's website: http://www.themotivatingmaven.com/momentum-101
Stewart's 60-day Solo Surge program is just $59 and can be downloaded at: http://themotivatingmaven.com/solo-surge
For direct contact with Stephanie Stewart, reach her at Stephanie(at)themotivatingmaven(dot)com.