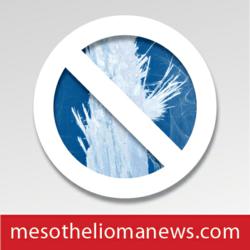 DALLAS (PRWEB) March 25, 2013
The much-anticipated Ninth International Asbestos Disease Awareness (ADAO) Conference takes place this weekend (March 22-24) in Washington, DC, amid global controversy over the health risks of chrysotile asbestos. Chrysotile, known as white asbestos, is not yet included on the UN's "List of Hazardous Substances" because industry stakeholders argue it is less dangerous than brown or blue asbestos— an argument the World Health Organization (WHO) says does not hold water. The WHO's International Agency for Research on Cancer says: "Any exposure is going to prolong the asbestos epidemic— continued export and continued use of chrysotile will increase the incidence of lung cancer and mesothelioma for many decades to come." 1
Conference speaker Dr. Arthur L. Frank, chairman of environmental and occupational health at Drexel University in Philadelphia, will address "ASIA: Diagnosing and Treating Asbestos-Related Disease." Dr. Frank has been involved most recently in assisting the Israeli government with cleanup and disposal of asbestos. His work includes comprehensive travel across Southeast Asia and India where he has conducted research, nursed mesothelioma patients, and educated audiences from border to border.
Asia is the world's largest continent in both size and population— China and India have two of the fastest-growing economies and the two biggest populations in the world. Chrysotile dependence here goes unchecked, according to Frank. In some cases it is running rampant, simply because asbestos is a cheap, easy, and durable material for insulating roofs, making cement, and a multitude of other necessities in rapid-growth zones. 2
Dr. Frank's alarm reflects multiple expert studies projecting a spike in mesothelioma and other asbestos-related diseases in Asia by 2030. "What we can expect is very predictable—an absolute catastrophe of death and disease." He emphasizes, however, that it is "all preventable." (See 2.)
The ADAO Conference, with platinum sponsorship from national mesothelioma law firm Baron and Budd, throws its collective weight toward demanding a worldwide ban of asbestos use. To date over 50 countries have passed a ban on asbestos The United States is not among them.
For more information about ADAO's Ninth International Conference agenda visit: http://www.asbestosdiseaseawareness.org.
If you're dealing with a mesothelioma diagnosis or other asbestos-related disease, many options are available at: http://www.mesotheliomanews.com. Mesothelioma News is sponsored by Baron and Budd for the benefit of any person affected by asbestos exposure.
Sources:
1. http://www.bbc.co.uk/news/world-10623725
2. http://www.truthdig.com/eartotheground/item/an_asbestos_tsunami_is_headed_for_asia_20120411/