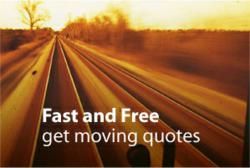 California Moving Companies, Long Distance Moving Services CA
(PRWEB) March 24, 2013
During shifts in our economy, many opt to relocate, in order to reduce their household expenses. People considering this type of decision research the cost of living in a new area, potential employment earnings, transportation available to and from school or work and many other things. However, sometimes what might be overlooked is the cost of the move itself. Particularly individuals and families less experienced at moving may not have a true idea of the cost, and may greatly underestimate the expense of hiring California moving companies.
Longdistancemovingcompanies.com is proud to announce not only the high standard of service they bring to their customers, but the expert moving tips found on their website. Recognizing that it is difficult to remember everything, the moving tips they provide save their customers time and moving costs. Some of the topics covered on their site include: things to consider when selecting a local or long distance moving company, packing tips, moving day checklists, avoiding moving scams and moving expense calculators. Information is also available to review for those planning an office move, an overseas move or for those needing auto or boat transport and storage. Whether planning a household or office move, the Longdistancemovingcompanies.com site is full of helpful advice leading up to moving day. They have even added tips for how to settle in quicker at a new location.
Providing access to pre-screened California moving companies through their online quote system, Longdistancemovingcompanies.com ensure customers that all necessary things have been considered, particularly the moving costs involved in planning a move.
By carefully considering all the moving tips and ways to save on moving costs found on the Longdistancemovingcompanies.com site, customers may find that if they decide to proceed with relocating during an economic low, their financial future may look a little brighter.
About Longdistancemovingcompanies.com
Coast to coast Longdistancemovingcompanies.com provides online instant quote access to customers for only the highest standard of moving services. They provide professional advice and competitive pricing for home and office relocation.