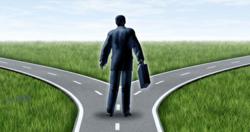 SD-SBN has incorporated new tools to help its members find job openings and prepare for the selection process.
Washington, D.C. (PRWEB) March 23, 2013
Finding a job is often a long and involved process, even for highly qualified professionals. Using all of the tools available to a job seeker can dramatically shorten this period, so SD-SBN has incorporated new tools to help its members find job openings and prepare for the selection process. SD-SBN offers networking opportunities and informational resources unavailable to professionals in the wider job market.
These tools provide several competitive advantages to members. SD-SBN associates can research prospective employers through the SBN national network, seek out current and former employees and obtain insights into these organizations. These advantages can help candidates write a resume that is tailored to a specific employer, use SD-SBN relationships to obtain interviews and learn about upcoming openings.
Scholarships:
For many members who are returning to school to enhance their skill set, a means of defraying educational costs is extremely desirable. Current college students can take advantage of the generous scholarships that SD-SBN awards annually to help pay for school as well. More importantly, scholarship recipients are introduced to the benefits that membership in SD-SBN can provide. They have the opportunity to network with thousands of professionals across the country who are interested in hiring eager, young business leaders.
Mentor/Mentee Program:
College students and younger professionals can further enhance their employability by participating in the Mentor/Mentee Program. Through this program, mentees will learn from veterans who have already faced and overcome many of the challenges of the professional world. Their sage advice can be instrumental in developing a successful business venture or career path.
Job Board:
Temporary and permanent job positions in South Dakota and throughout the country are posted on SD-SBN's exclusive job board. These postings are provided by motivated businesses who can help advance a career, start a new profession, or inspire a desire to obtain more education and experience.
About South Dakota State Business Network:
South Dakota State Business Network (SD-SBN) is a career and business development program established to promote job growth, commerce and networking. It is equipped with the tools, expertise and connectivity to help businesses expand their influence while forging strategic alliances necessary to attain higher levels of achievement. With its integrated infrastructure, SD-SBN holds a powerful online platform for building fundamental connections on a local, state and national scale.