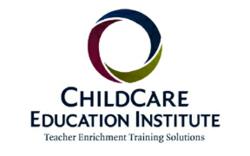 CCEI is proud to partner with Missouri in order to enhance professional development opportunities for the state's child care workforce.
Duluth, GA (PRWEB) March 23, 2013
ChildCare Education Institute (CCEI), an accredited distance learning institution, is pleased to announce electronic verification of individual practitioner's online child care training via the Missouri Professional Development ID (MOPD ID) tracking system.
CCEI is approved by Missouri's Department of Health and Senior Services, Section for Child Care Regulation, to provide online child care training to the state's early childhood professionals to fulfill their annual continuing education requirements. Until now, Missouri's child care workforce has been responsible for submitting physical documentation of completed CCEI online coursework to local licensing representatives. With the new partnership in place between CCEI, Child Care Regulation, and the Opportunities in a Professional Education Network (OPEN) Initiative, Missouri child care professionals can now submit their MOPD ID, also known as their Missouri workforce ID, to CCEI when logged in to their account in order to track CCEI training completions electronically.
The goal of this partnership is to enable convenient reporting of training course completions to OPEN so that the data is available to program directors, Registry members, and licensing staff. Upon initially submitting their MOPD ID, CCEI students living in Missouri will no longer have a need to maintain paper certificates of CCEI course completions for their annual professional development documentation.
Missouri educators who need to obtain their MOPD ID can visit http://www.mopdid.org. Once a user's MOPD ID has been entered in CCEI's system, all 2012 and 2013 CCEI trainings will be transferred to the OPEN automatically. Any future training completions will be included in the regularly scheduled data transfers.
"CCEI is proud to partner with Missouri in order to enhance professional development opportunities for the state's child care workforce," said Maria C. Taylor, President and CEO of CCEI. "CCEI continues to enjoy serving Missouri with approved child care training and we look forward to making online professional development and its verification process more convenient."
New and returning CCEI users can enroll securely at any time through online enrollment on CCEI's website.
About CCEI
ChildCare Education Institute provides quality, online professional development courses and programs for educators in a range of child care settings, including family child care, preschool centers, prekindergarten, nanny care, daycare, and more. Over 100 English and Spanish child care courses are available to meet licensing, recognition program, and Head Start requirements for training online. Additionally, CCEI offers online child care certificate programs, such as the Online Child Development Associate (CDA), Online Director Credentials, Renewals, state-customized programs, and more. CCEI is accredited by the Accrediting Commission of the Distance Education and Training Council (DETC), approved by the International Association for Continuing Education and Training to award IACET Continuing Education Units (CEUs), and authorized under the Nonpublic Postsecondary Educational Institutions Act of 1990, license number 837.
For more information, visit http://www.cceionline.edu or call 1.800.499.9907.