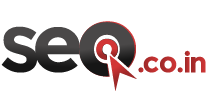 Los Angeles, CA (PRWEB) March 23, 2013
SEO.co.in promises to provide its clients with a whole new range of improved search engine optimization solutions for achieving the best results in the shortest span of time. This week it plans to introduce the most advanced "White Hat" SEO techniques and this was made amply clear by the company President in the annual board meeting held at its project delivery centre. The decision to introduce improved SEO practices was made, keeping in mind the interest of customers who are always looking for an organic search engine ranking in Google. So it was decided to go ahead with the plan of making SEO very user friendly by introducing genuine site optimization practices to bring about a positive impact in the overall search engine ranking.
When contacted the top management, the authorities disclosed that it is planning to develop a strategy whereby a particular keyword gets the most extensive publicity. So keeping in lieu with that idea, SEO India plans to introduce a completely new site optimization technique for helping clients move ahead in their ranking in the most popular SERP's. Due to the grave economic situation and financial crisis prevailing in the current times, companies like SEO.co.in is wasting no opportunity to rope in additional clients by showcasing its skills through a perfect mix of traditional and modern web marketing methods. The company has also ramped up its facility in India, as it is planning to introduce a totally new internet marketing concept for its business customers which is based upon the organic search model to help its esteemed clients attain the maximum online mileage. According to the company management, it is totally focussing on the best "White Hat" methodologies to help its client achieve their best ever Google ranking.
The decision to move ahead with its plan of advanced 'White Hat' SEO services was very much required when customer numbers are dwindling at a rapid pace. It has formulated a separate search engine optimization team to work dedicatedly on any project by implementing the best work practices. Even the company CEO has described this move as totally 'customer oriented' and less of business specific value as it wants to retain its clients by providing them the best services on the web based platform. So it would be a 'wait and watch' policy until organizations come up with concrete results by the way of improved search engine rankings the authentic and organic way.
About the Company
SEO.co.in is the premier web marketing firm of India specializing in a gamut of search engine optimization services of highest international standards. Over the years it has mastered the art of internet marketing to perfection and today it provides a wide variety of web services to domestic as well as numerous global clients. It specializes in SEO, SMO, PPC, online reputation management and a plethora of web enabled services. Today it is ranked among the leading online marketing companies of India providing tailor made business solutions.