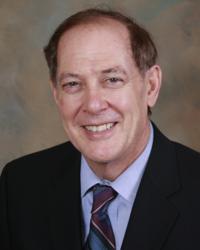 Loma Linda, CA (PRWEB) March 23, 2013
A pediatric neurologist from Loma Linda University Medical Center has co-authored a new guideline adopted by the American Academy of Neurology for sports concussions recommending that injured players immediately be taken out of the game.
Dr. Stephen Ashwal, of Loma Linda University Medical Center, is co-author with researchers from other institutions of the new evidence-based guideline for evaluating and managing athletes with concussion. The new guideline is an update to the AAN's previous concussion guideline that was published in 1997.
The new guideline was published March 18 in the online issue of Neurology, the medical journal of the American Academy of Neurology. The guideline may be accessed by going to http://neurology.org/content/early/2013/03/15/WNL.0b013e31828d57dd
"This guideline will be very important for athletes, their families, coaches and trainers and other sideline personnel," said Dr. Ashwal. "Many athletes who have had a concussion do not realize that they have had a brain injury and it is not uncommon for them to either not recognize or to deny their symptoms."
He said other important points to remember:

Any athlete suspected of having a concussion should be immediately removed from play, whether it is in practice or during a game, and not cleared to return to play until they have been medically evaluated.
Symptoms such as headache, dizziness, memory and learning problems, and behavioral changes may not evolve until several days after a concussion, thus it takes time to make an accurate medical assessment.
Athletes do not have to lose consciousness to have a concussion. About 40 percent of athletes diagnosed with concussion did not lose consciousness, but did have other symptoms. There are many computerized tools that can be used before sports season starts to get baseline data on athletes' cognitive function, which can be helpful in deciding when a child who suffers a concussion has shown improvement.
It's important to carefully monitor athletes with concussions and develop a graded plan to return to normal activity levels and hopefully return to play. In some instances, athletes may need to be "retired" from specific sports as the risk of repeated concussion could result in irreversible brain injury.
The updated guideline recommends that athletes with suspected concussion be immediately taken out of the game and not returned until assessed by a licensed health care professional trained in sports injuries, that they return to play slowly and only after all acute symptoms have resolved. Athletes of high school age and younger with a concussion should be managed more conservatively in regard to return to play, as evidence shows that they take longer to recover than college athletes.
The guideline was developed reviewing all available evidence published through June 2012. These practice recommendations are based on an evaluation of the best available research. In recognition that scientific study and clinical care for sports concussions involves multiple specialties, a broad range of expertise was incorporated in the author panel. These included adult and child neurologists, neuropsychologists, experts in sports medicine and neurosurgeons. To develop this document, the authors spent thousands of work hours locating and analyzing scientific studies. The authors excluded studies that did not provide enough evidence to make recommendations, such as reports on individual patients or expert opinion. At least two authors independently analyzed and graded each study.
According to the guideline:
Among the sports in the studies evaluated, risk of concussion is greatest in football and rugby, followed by hockey and soccer. The risk of concussion for young women and girls is greatest in soccer and basketball.
An athlete who has a history of one or more concussions is at greater risk for being diagnosed with another concussion.
The first 10 days after a concussion appears to be the period of greatest risk for being diagnosed with another concussion.
There is no clear evidence that one type of football helmet can better protect against concussion over another kind of helmet. Helmets should fit properly and be well maintained.
Licensed health professionals trained in treating concussion should look for ongoing symptoms (especially headache and fogginess), history of concussions and younger age in the athlete. Each of these factors has been linked to a longer recovery after a concussion.
Risk factors linked to chronic neurobehavioral impairment in professional athletes include prior concussion, longer exposure to the sport and having the ApoE4 gene.
Concussion is a clinical diagnosis. Symptom checklists, the Standardized Assessment of Concussion (SAC), neuropsychological testing (paper-and-pencil and computerized) and the Balance Error Scoring System may be helpful tools in diagnosing and managing concussions but should not be used alone for making a diagnosis.
Signs and symptoms of a concussion include:

Headache and sensitivity to light and sound.
Changes to reaction time, balance and coordination.
Changes in memory, judgement, speech and sleep.
Loss of consciousness or a "blackout" (happens in less than 10 percent of cases).
###
About Loma Linda University Health (LLUH)
Loma Linda University Health includes Loma Linda University's eight professional schools, Loma Linda University Medical Center's six hospitals and more than 900 faculty physicians located in the Inland Empire of Southern California. Established in 1905, LLUH is a global leader in education, research and clinical care. It offers over 100 academic programs and provides quality health care to 40,000 inpatients and 1.5 million outpatients each year. A Seventh-day Adventist organization, LLUH is a faith-based health system with a mission "to continue the teaching and healing ministry of Jesus Christ."