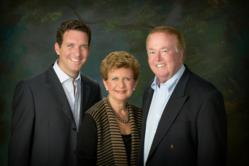 I can honestly say that our people and our business have been transformed. We'll never look back.
Ft. Lauderdale, FL (PRWEB) March 28, 2013
The award is given by ExSellerate to the retail organization that has demonstrated customer relationship competencies and skills that exceed the high and rigorous industry best practices as established by ExSellerate. Beyond that, the execution of these criteria must have resulted in exceptional levels of sales and service.
"The difference between a top-performing organization and a second tiered organization boils down to two things: talent and execution," states Terry Sisco CEO of ExSellerate. "There are so many exceptional stores throughout the country.
This award recognizes the talent at the store who, throughout 2012 and above all others provided their clients with flawless execution of both quantitative and qualitative customer service measurements."
On March 31 and September 22, 2012, two unlikely days to generate extraordinary amounts of business in the jewelry industry, JR Dunn Jewelers generated sales greater than any single day in their forty year history without selling a single item over $100,000. Even more amazing was that this was accomplished without the purchase of any external advertising.
"While our business was already good, we felt that the opportunity existed to perform at a higher level if we could teach our people to more effectively reach out and connect with their clients," states Jim Dunn, owner of JR Dunn Jewelers. "We engaged the ExSellerate Retail Development Group to help because we had heard about their Retail Client Relationship training initiative. We didn't know what to expect but as a result of their program and the fact that they held people at all levels of the organization accountable, I can honestly say that our people and our business have been transformed. We'll never look back."
"To us, the record setting sales are great but only temporary. What happens tomorrow or next year?" Sisco adds. "We want sustainability that only comes from learning to execute in a way that makes every customer feel significant at every interaction. This is what converts a one-time customer into a long-term raving fan. Processing a couple of hundred people on event day is intentionally designed to place the entire sales and service system of a store under tremendous stress. The test is how well every person is made to feel significant which depends on flawless execution."
The ExSellerate Retail Development Group is one of the nation's premier retail training and talent management providers. Retailers interested in learning more about ExSellerate's retail training programs or sales and service development services can visit http://www.exsellerate.com or contact Doug Kelleher at 1-800-298-4250 x2 for more information.